I am a blogger, author, strategist and speaker and work with companies and executives to optimize their online personal and company brands with digital, content and social media marketing.
This blog is about all things to do with "Social Media Marketing", Content Marketing and Digital Marketing. This includes Twitter, Blogging, Facebook, YouTube, LinkedIn, Search Engine Optimisation (SEO) and email marketing.
Its focus is to assist business in "getting found online" in a digital world and making you visible and successful on a crowded web.
I have spent most of my career involved with Information Technologies, Telecommunications and the Web Industry.
Achievements include:
Ranked #8 on Forbes" The World's Top 40 Social Marketing Talent" – 2014
Ranked #1 Content Marketing Influencer Globally in 2014
Included in the "Top 100 Social Media Influencers – 2015 ranked at #7
Featured in Inc.com's "20 Digital Marketing Experts to Follow on Twitter" – 2015
Listed in the "Top 50 Social Media Power Influencers" 2013  on Forbes.com at #11
Published in the New York Times
Huffington Post – "Top 100 Business, Leadership and Technology Twitter Accounts You Must Follow"
Author of my first book which is on several best selling lists on Amazon – "Blogging the Smart Way – How to Create and Market a Killer Blog with Social Media"
LinkedIn's – 25 Social Media Experts You Need to Know
Ranked at #11 on the "Top 50 most retweeted people on Twitter" by Mid Sized Marketers: Study
My blog receives over 4 million page views per year
The blog is read in 190 countries worldwide
Twitter followers number over 28o,000
I have trained and consulted to the top companies including Telstra, Optus, Vodafone and Ozemail
Top 10 Social Media Blog Winner 2102 - Social Media Examiner
International speaker and panelist at seminars and conferences including Italy, Turkey, Kuwait, USA, Finland, Australia, India and New Zealand
Presentations have been viewed on Slideshare over one million times
Jeffbullas.com  is currently ranked in the top 50 marketing blogs according to Adage.com's Power 150 Rankings
According to Kred.com, jeffbullas.com is ranked #4 as a global marketing "Influencer".
My story so far
Here is my story in an interview with Mark Schaefer.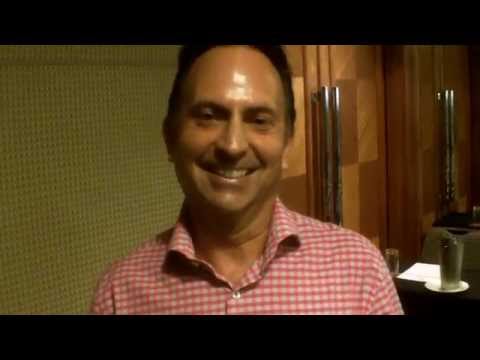 If you want to discuss business opportunities, joint ventures or you have something awesome to share then you can contact me by clicking here 
Diggin' this content? Sign up for updates... it's FREE!