Marketing today is a new game.
The "Mad Men" of the Madison avenue era of wine, whisky and women as inspiration, are now a distant but fond memory. But as much as the new dawn of digital and the rise of the social web have changed the landscape, some things have stayed the same.
Memorable and congruent branding, creative content creation and knowing and understanding your target audience are still marketing 101. The hard nosed conversion tactics and principles of the direct mail experts from the 20th century are also a skill set worth embracing and polishing.
The social web marketing tactics, new media and digital marketing automation are all new skills, concepts and technologies that we need to understand and learn. I know that hurts. And you thought when you left college or university those exams and learning were all over.
But staying in your comfort zone is not an option in a digital world.
As marketers we need to be reinventing ourselves. It is a revolution, not an evolution and ignorance is not bliss but a road to extinction. Who thought a mobile app (Uber) would destroy the taxi industry. Or a computer company (Apple) would disrupt the music business.
We need to be nimble, agile and dedicated to a lifetime of learning and innovation. Much of the past we have to leave behind.
Why I wish I had a Neuralyzer
In the Men in Black movies, Agent Kay (Tommy Lee Jones) and Agent Jay (Will Smith) are the guardians of all things alien. One of the tools at their disposal is the Neuralyzer. It is one of the signature tools. It is a device about the size of an average cigar tube that gives a bright flash which erases the memories of the past.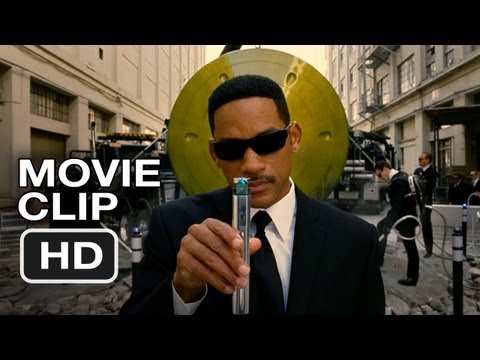 For many traditional marketers and business people there is a lot of unlearning to do. Erasing bad old habits is essential.
But for many, the old habits die hard and mass media marketing that was so effective in the past is losing its traction as the new connected generation switches off the remote and junks the letterbox contents.
They aren't watching TV, but YouTube. No more sitting down to watch the weekly shows, but scanning Facebook on their smart phone. It is the new way to kill time!
John Maynard Keynes insight many years ago, which summed up the challenge for businesses in the 20th century, is more relevant today than when it was first uttered.
"The difficulty lies not so much in developing new ideas as in escaping from old ones"
It's time to get rid of the old marketing practices that no longer work and step into the new world.
It's time to use the Neuralyzer.
The challenges for marketers
Once you step into the digital marketing maelstrom, you will be confronted with terms and words like SEO, long tail, inbound links, list building, optimization, CRO, conversion, retargeting… and the list goes on.
You will not only need to know the "what" but the "how" for all these new marketing tactics.
But there are some other challenges. Here are 8 as ranked by Hubspot in its latest "State of Inbound Marketing 2015"
Technology
Technology is ranked as the third biggest challenge.  But you will also need to integrate technology into your digital marketing manager skill set. To cap it all off  you need to find someone who understands and has the capabilities.
Some more questions
So you know what is needed but now you need to find the resources that you can trust. These are some of the questions that burn in many marketers minds.
Who can I use that understands and executes paid Facebook advertising without wasting my limited budget.
Who is an SEO expert I can trust?
Where can I find a switched on "data scientist" that will improve my landing page conversion rate.
It used to be easy before when you just handed your marketing dollars over to the advertising agency.
The opportunities
Digital marketing is not just about challenges but opportunities. In fact, the opportunities are staggering… should you roll up your sleeves and go for it. In traditional industries the upside is huge as they are the most ripe to be disrupted by someone who "gets" digital.
So what are the advantages digital marketing can provide?
The ability to reach a much bigger market by moving from local thinking to global.
Scaling and amplifying your efforts with technology
Measurable results from data that reveals what works and what doesn't
Free crowd sourced social media brand content that amplifies your marketing for free
These are just some of the opportunities that the mobile and the social web allow.
Some digital marketing facts
Digital marketing is many moving parts and here are some facts worth contemplating.
Budgets are doubling for social
Email with sharing buttons increases click through rates by 158%
Today 50% of companies have content marketing strategies
Source: Adweek.com 
The digital marketing trends
So what are the digital marketing trends that could destroy your business if you don't start now? You can be sure that your savvy competitors will be getting in on the digital action! So it's time to beat them to the punch.
And you can't ignore the looming reality that the new start-ups will also disrupt.
1. The focus on "Return on Investment"
The shiny new toy is just another toy.
When social media started to be recognised as not just a plaything for teenagers, the marketers started piling in. They realized that it was free marketing driven by the global online crowd. Facebook "likes" were the new gold rush. For the last 7 years the shiny new social media toy has distracted us. We have talked about trust, engagement and other fluffy metrics.
Vanity metrics blinded our common sense.
Social media is now to be treated as just another digital channel. The reality has set in and the question is being asked "What is the return on investment". The CEO is saying "Show me the sales".
Social media is great for traffic, brand awareness and customer engagement but as you move down the sales funnel the other digital marketing tactics are vital. Landing pages that convert and an email list that gives you control of customer contact.
No longer can you rely on Facebook to provide free traffic to your website or blog. It's become just another paid advertising channel.
It's time to stop chasing every new social media distraction. It's time to get serious and focus on what matters. Moving beyond vanity metrics like traffic, likes and sharing to the sharp end of the sales funnel. Return on investment.
2. The continuing rise in the importance of digital assets
In the past advertising was just seen as an expense.
But in the new age of digital it should be seen more as an investment in the future of your online authority. It is an asset build. Advertisements that had a lifetime of 30 seconds and never to be seen again and cost hundreds of thousands are being added to and even replaced by online videos that can be viewed this year and into the future.
This new media  is indexed by Google and shared on Facebook and Twitter. They are searchable now and will be found on the web in a decade. Media creation is a digital content asset that provides brand value now and will keep giving. In 10 years the content you created today will be found in a Google search.
Digital content assets
Your website is your most important digital asset. Its the one you own and have the most control over. Google, Facebook or Twitter don't have  control here. But a website should be a living, breathing and evolving honeypot that keeps bring people back to read and view. For most sites the blog is or should be the content hub.
Search engine assets
Below is one of my search assets. Ranking position one and two on a Google search for "social media facts". This brings in about 30,000 visitors a month. But it does take time and persistence. Keep in mind that organic search rankings can bring in 300% more traffic than social.
That surprised you!
The new age marketers that win will be the ones with the greatest and best content and will also know how to make it flow across the web and optimized for discovery. They will understand the power of content "marketing".
Social media assets
Another digital asset are your tribes on social media.
You may have the content but do you have the crowd to distribute it? That is why growing and investing in your social network following is a long term game.
I have been investing in building my Twitter tribe for years!
Investing in growing your digital assets is vital and content is the foundation.
The mantra of "think like a publisher" have been embraced by brands like Red Bull, Coca Cola and Lego. You need to be investing in your digital content assets and global distribution networks.
3. Thinking global instead of local
You competition is no longer just local.
Amazon is the global competitor for the corner book store and much more. Online stores that are owned by corporations in London are selling to your customers in New York, Los Angeles or even Sydney.
Small thinking needs to be discarded.
The world can now be reached with a tweet, an email or a blog post that is shared on social.
4. Crowd sourced brand content is essential
Coca Cola decided to re-invent and pivot its marketing philosophy from creative excellence to content marketing excellence when it discovered an essential truth about the digital world. That your customers and fans could create many more stories, content and conversations about your brand than they could ever hope to build or buy on their own.
Scaling content on your own is expensive and hard to do.
In some recent research Onalytica discovered that just on YouTube alone that brand fans were creating 99% of the content that mentioned the brand. Discover how to do that well and you are on your way to earning that free attention that companies crave.
At the annual Minecraft conferences the young fans are not provided free workshops on how to play Minecraft but on "Video Creation 101″.
What will they do when they go back home?
Create videos about Minecraft. Almost all the videos on YouTube about Minecraft were created by young passionate Minecraft fans.
Source: Technobuffalo.com
Minecraft hardly spends a cent on traditional advertising. But why should they when they know how the social web works. They generate 2.4 billion video views a month on YouTube with content marketing created by their fans. All they had to do was train them on video making.
5. The rise of the robots
Marketing was just an art.
Now it is being amplified and optimized by technology and science. Human intuition and creativity is being enhanced by data.  The splintering of media means that to do digital marketing at scale you need help. Digital marketing platforms provide automation tools that allow you to publish and market at scale.
Email: Automated email sequences can be designed to run from opt-in to purchase without human intervention.
Social: Tweets and Facebook posts that were all done by hand are now loaded, scheduled and automated.
Paid Digital Advertising: Knowing what works and what doesn't makes sure that we are spending our Facebook marketing dollars on the right creative, approaching the correct target audiences and identifying the calls to action that work best.
Marketing effectiveness is also able to be measured for impressions, engagement and clicks. We now have the ability to measure almost any data point. The old marketing joke attributed to John Wanamaker over a century ago will become a relic of the past
"Half the money I spend on advertising is wasted; the trouble is I don't know which half."
Measurement is what the digital world excels at. But you need to know what to measure and the digital tools to do it.
6. Email is alive and kicking
Email is still a digital trend that isn't going away.
The rise of social media and all those multiple messaging apps (Facebook messenger, WhatsApp, Viber and much more) have lead many people to question the future of email.  But it will not be going away anytime soon. It is still the default business communication tool.
Stewart Butterfield, the founder of Slack – a chatroom app for teams in workplaces says this about email.
"The reason email survives – even though everyone seems to hate it – is that "email has many benefits, it's the lowest common denominator for official communications". To those that expect email to disappear….wait another 30 years!
For marketers, email will continue to be the key communication channel for acquiring leads and customers.
The money is indeed in the list.
7. Personalisation has arrived
Relevance is key to catching and holding attention offline and online. Delivering content that engages and sells means tagging customers interests as they discover you and subscribe to your email list.
There are now a variety of digital marketing technologies from email to marketing software that are now available that can provide personalized marketing. They are also within the resources and reach of most businesses. They will allow you to do personalisation at scale.
8. The data scientist is your next hire
In the past direct mail, print and mass media were your only option. Experience, skill and intuition were the marketers only friends to achieve optimal results. Today there is a new and vital component.
Data.
The web now provides us with the data we need to determine what works and what doesn't. The guesswork is disappearing. A/B split testing can be automated (eg Leadpages.net allows this with their template landing pages). The new emerging media sites like Buzzfeed, Viral Nova and Upworthy's success is not from just creative excellence  but data driven decisions.
So believe the data ….not your intuition.
9. Mobile is now your first screen
Mobile was called the second screen but that has been flipped. It is now the primary screen for most.
You only have to look at where most of Facebook's revenue comes from (over 75% is from mobile advertising) and it becomes clear that smart phones should be a big part of the marketers focus.
Mobile raises the challenge of "less is more". You cannot do everything on mobile so you have to do what matters. So what is that?
Capturing email leads via mobile (see image above)
Easy to read and view content on mobile
Calls to action that are easy to use
Contact details that don't require finger dancing
Keep in  mind that as you move from local to global that most of the 3 billion new internet users coming online in the next 5 years will be accessing your website via a smartphone
10. Powerful digital platforms for all business
As the cost of technology drops, the access to powerful software that was only in the past accessible by the big end of town has become a reality for all.
What are those platforms?
They are customer CRM and digital marketing automation software such as Infusionsoft, Ontraport, Hubspot and Marketo and many more. Once they have been acquired by the business the next challenge is learning how to use them.
11. The rise and rise of paid social media advertising
Social media was free.
That is what attracted me and many marketers 7 years ago. But things have changed. Facebook has wound it's organic reach for pages back to almost zero. Want to reach your Facebook fans?
Its pay to play.
All social networks are now in this game and as social media has become just another media channel that reality is not going away. You are going to need to adapt.
Facebook makes big money from this in 2015. But if you are paying you need to make sure you are measuring the results. You don't want to be spending $100 in advertising every day and only making $50 in profit. Don't pay for traffic until you know what it produces.
That is why advertising on the web and a data scientist are a match made in heaven.
12. Influencer marketing takes off
Nike pays Tiger Woods and many other athletes for one thing. Helping them reach the right audience.
Online influencers and niche bloggers now offer this for brands to reach targeted global audiences. They offer not only global reach but credibility and trust. Companies are now willing to pay for that attention.
A recent report from Group High reveals that influencer marketing is no longer a freebie but often requires a paid investment.
13.  Virtual reality is real
It's still early days but the rapid evolution of virtual reality and the big investment by players such as Google and Facebook with its Occulus Rift acquisition for $2 billion is setting the stage for immersive marketing.
Marketing webinars that educate while wearing a virtual reality headset will have incredible engagement capabilities.
14. Wearable technology takes its first steps
Do you wear a Apple watch? Have you been reminded to stand to reach your standing goal several times during the day as it vibrates gently on your wrist. As the web becomes noisier and more crowded the use of wearable technology by marketers will be tested.
Standing out will become even harder and marketers will need to find different ways of communicating with potential customers that work.
15. Mobile apps for all business
In the past the cost of developing an app was high.
Today the costs are plummeting as the technology has improved. The domination of the web by mobile will lead to companies realizing that an app is no longer an option but a necessity.
What about you?
What digital marketing trends have you adopted? Has it made a difference. What technology are you thinking of implementing? What do you think is the most important trend that will disrupt your industry?
Look forward to reading your insights and experiences in the comments below.
There are traditionally 2 main ways to attract traffic to your website or blog – you earn it or you pay for it. That's it.
Or is it? Today, webmasters are increasingly turning to affiliate marketing and social media to attract users. But one of the most effective methods has been around for much longer than Twitter or Facebook: competitor analysis. In other words, spying on your competitors.
Below, we guide you through SEO tool XOVI's 7  key steps to successful competitor analysis.
But first, let's recap:
Earning traffic the hard way
Earning traffic from search engines takes time. You need to build authority to rank on the first page of search results. This can take months, even years.
But the big bonus is – that traffic is free!
The underlying  metric that Google used to calculate top ranking search authority was termed "Page Rank". Launched in the late 1990′s, it's a concept that is still the core idea behind Google's ranking algorithms today.
The principle behind Google's Page Rank is all about getting links from other websites that connect to your blog or website.
Here's how it works
If your website gets inbound links from important websites with a lot of traffic and high authority then Google said that was a vital sign of the importance of your content.
Authoritative domains include sites such as the New York Times, Forbes, Mashable and other websites that have been around for years. That's the quality part of the Page Rank equation.
But there is another component to the calculation – Quantity.
You can also get a lot of inbound links from lesser ranked sites and this also adds to your online search authority. The balance between quality "and" quantity tells Google that you are important.
Can't afford to wait?
Paying for traffic allows you to attract traffic fast. This means paying  for Facebook ads or for Google AdWords. And if you pay for traffic, you need to make sure that you can measure the result.
You don't want to spend $100 on marketing only to make a $10 profit.
Is there no other way?
As we mentioned above, there are other increasingly popular tactics to attract free traffic.
Collaboration traffic
Also known as affiliate marketing, this is the tactic of entering into joint ventures with people who already have big email lists, credibility and authority online.
You can piggyback off their online attention!
Attention from social media
Attracting traffic from social networks has become a bigger challenge since Facebook reduced its organic reach to your followers and fans.
But it can be done.
Twitter is still a social network where you can build a loyal list of followers and get free traffic. Other social networks are in the mix but this will depend on your target market. It is worth experimenting with LinkedIn, Pinterest, Instagram and even Snapchat.
Competitor analysis in 7 steps with XOVI
Competitor analysis has been a key aspect of market research for decades. Businesses need to know what their rivals are up to, and it's no different online.
This is where the SEO tool XOVI comes in. The tool provider has produced a brilliant competitor checklist which can be used in conjunction with the XOVI online marketing tool to check up on your competitors.
Download the checklist for free here
So what are XOVI's 7  key steps for stealing that vital free traffic from your competitors?
Remember, answers to all of these questions can be found in XOVI, and that's the great thing – you don't need to sign up for multiple different tools!
Let's go: 
1. Do your homework
The XOVI tool identifies your main competitors based on common keywords
Create a list of the keywords and phrases you want to rank highly for
 2. See how your competitors rank for keywords
What keywords do my competitors rank highly for?
In what categories do my competitors rank well?
3. Review their search engine advertising keywords
Lift the lid on your competitors' ad campaigns.
Does my competitor place online adverts?
What keywords does my competitor place adverts for?
How can I identify potential new keywords for my adverts?
4.  Identify your competitors' affiliate networks
Identify your competitors' affiliate marketing partners with the XOVI affiliate tool.
Does my competitor use affiliates as an additional marketing channel?
Where are my competitors' affiliate links placed?
5. Check out links from social media
Social networks are key drivers of traffic. But which ones work best for your rivals?
What social networks is my competitor active in?
What social networks work best?
6. Discover important backlink sources
XOVI has one of the biggest link databases in the market and the link tool leaves no stone unturned!
Does your competitor have exclusive backlink sources which you could be using?
How many links has your competitor built/removed over time?
7. Check out rival websites' technical structures
Understanding your competitors technical website structure can provide technical insights that can be very revealing. The XOVI on-Page tool offers unlimited on-page audits.
What sort of content does my competitor offer on their site?
How quickly do my competitor's websites load?
Sound good? Download XOVI's free competitor analysis checklist!
Want to get the full template and all 25 questions you need to be asking? Download it here and put it into practise with the XOVI SEO Suite.
Disclaimer: This is a sponsored post for XOVI . As always, all thoughts and opinions are my own.
How do you send content viral?
Viral content is any piece of media that becomes wildly popular overnight.
It could be a Youtube video, Facebook post,  tweet, or almost any social media content that gets shared thousands and thousands of times.
Viral content starts to work for you on autopilot, as your brand gets exposed to a whole new audience that you couldn't ever quite reach organically.
You might think getting your content to go viral is as likely as you hitting the lottery, but nothing could be further from the truth.  If you're looking to generate buzz for your business or if you just want your own 15 minutes of fame, continue reading.
I've put together 10 ways to make your content marketing go viral (and none of them involve buying a lottery ticket!)
1. People want to look smart (so let them)
Image Source: Pixabay
When people think about sharing content, they consider social currency.  If it makes them look clever or smart, the more likely they are to pass it onto their friends and followers.
In February of 2012, LinkedIn sent out emails to select members that were part of the top 5 percent of most viewed profiles for the previous year.
Thousands and thousands of people flocked to Facebook and Twitter to spread the good news.  The biggest beneficiary of this was LinkedIn because it raised its profile and probably got thousands of new members.
2. Keep it short
The vast majority of viral content is short. Videos tend to range from around 30 seconds to one minute. Anything longer and you might lose your grip.
The same goes for blogs. People have short attentions spans; so make it easy for them with "scannable" content such as images, dot points and subheadings.
3. Take a human angle
Perhaps you have found the perfect drink to have on your wedding anniversary?  Maybe you want to share some traits your boss has that you hate, and you figure most people can relate to?
If people can relate and apply it to their own lives, they are much more likely to share.  When something is personal to someone, they will pass it on.
4. Make it genuine
Most people are not looking for videos or blogs that seem highly produced or overdone.  There must be a genuine feel.
A "how to" guide is a good example, and videos behind the scenes of an interesting event is also an excellent example.
5. Go interactive
Image Source: Pixabay
Do you have expert knowledge on an interesting subject?
People want and expect content they can discuss, and the more this is true, the more it your content will get shared.
Interactive content such as quizzes are a great way to do this.
6. Let readers comment
If you are a blogger, you need a good comment section system, such as Disqus, if you want a chance to go viral.
If you get a good comment or a controversial one, respond to it.  A good community of people commenting will always increase your chance of virality.
7. Use lists and images
People love lists and images.
If you make your blog post a list, your chances of going viral increase a great deal. If you then pad out that list with some creative imagery, you increase your viral chances even more.
8. Create a compelling headline
With so much content out there today, you must make a great first impression, or you'll be passed in favor of another.
Make your headline catchy, benefit-driven and curious…
A good acid test, is to ask;
"Would I click on that headline?"
9. Don't make anyone feel foolish
Image Source: Pixabay
When people share content, they are actually putting their own reputation on the line for all to see. So be careful not to alienate groups or down talk minorities.
Public figures, on the other hand, are often fair game. For example, the presidential run of Donald Trump is a controversial subject. If you support him or not, there is enough information out there to support either view, and you are sure to get a reaction from those on both sides of the fence.
10. Make posts appropriate
If you are going to post on Facebook, make sure you use proper grammar and formatting to make your content readable.  Nothing is more annoying than one big, huge, long paragraph.
If you are going to Tweet, do not use all 140 characters.  Be sure to leave at least 10 to 12 spaces (this helps for encouraging re-tweets).
Getting your content marketing to go viral is not an exact science by any means.  But if you follow these proven guidelines, you can certainly increase your chance of having a viral blog, Tweet or share that gets you the exposure you want.
Good luck!
Guest Author: Jessica Holmes is a content crafter at Crawford and O'Brien, a dental SEO company that provides search marketing practices at a world class level. She has been in the internet marketing industry for several years and can be found online tweeting about her writing or at home, hiking sunny Arizona trails.
No matter if you're trying to inspire empathy in your readers or just trying to make them laugh, harnessing emotions with your social media marketing is a vital skill to have.
In no field of marketing is an effective use of emotional direction more important than social media. With such limited and congested real estate, every nuance of your headline, copy and post topic must work in tandem in order to rise above the rest of the pack.
Studies have found that content that elicits an emotional response typically gets shared twice as much as that which contains little emotional value.
However, playing with emotions can be a dangerous game. Not only can it lead to accusations of being manipulative, but picking the wrong emotions to target can have a dampening effect on the potential virality of your content.
With the help of several psychological studies, this post will detail exactly which emotions you should try to elicit in your readers – and which you should avoid – in order to give your social media marketing a contagious edge.
Emotions to avoid
1. Joy
Joy and happiness may seem like an obvious target when pursuing social media virality, particularly as countless heart-warming stories invariably clog up our newsfeeds on a daily basis.
However, while aiming to achieve happiness through your post is not necessarily a bad goal (any emotion is better than none), it isn't always the home run that you'd expect it to be.
Although happiness can be a fantastic driver of sharing behaviour, it has the dual problems of being difficult to achieve and without doubt the most sought-after emotion in marketing. This  market saturation of people trying to make readers smile makes it extremely difficult to stand out from the crowd.
The content that does rise to the top is almost always human stories, due to the extra gravitas that comes with the reality of the subject matter. It often takes a mammoth marketing budget and a huge established presence for a branded happiness campaign to take off, as was the case with Coca Cola's "Share a Coke" series.
At the very least, humour or inspiration (both of which directly lead to happiness and exhilaration) should be considered as the primary aim of your post:
2. Sadness
At the other end of the emotional spectrum, sadness-based content is another almost ever-present feature of our newsfeeds.
However, like happiness, sadness is another emotion which is too frequently chased in marketing. Whether genuine sorrow or an offshoot emotion such as nostalgia, the power of such a palpable emotion has long been clear to marketers, who have exploited it to the extent that audiences are now highly desensitized to it.
With such levels of desensitization comes increased scrutiny. If something is designed to make someone feel sadness and misses its target, it risks incurring cynicism instead.
Without paying due care and attention to your copy or overusing sadness as an emotion, it's also possible to create an unwanted association between your brand and sorrow.
What's more, a study conducted by Johan Berger concluded that sadness-evoking content fared much worse when compared to other emotions due to being characterised by inaction and low levels of emotional arousal, thus considerably weakening the potential for content to be shared.
Emotions to use
1. Anger
While it's once again important to stress that playing with emotional appeals does come with risks, anger and frustration are two emotional sensations that offer huge social amplification potential.
Clearly, having people associate you or your brand with feelings of anger or frustration is not a good thing. However, by acting as a conduit for news that causes feelings of consternation, you can tap into huge viral possibilities.
Framing your content or product with anger is a delicate business. Whether achieved by sharing a genuine grievance that you have personally suffered or otherwise, it's important that, once your content has the reader emotionally hooked, you offer a resolution. Avoid inciting righteous indignation, as it's extremely difficult to backtrack from.
Leaving the anger lingering risks the association between it and your brand sticking. If you're able to turn that anger into a positive emotion then the journey you take the reader on can be truly invaluable in terms of brand building.
The example of WhatsApp founder Brian Acton is a fantastic one. Although not framed in an overly angry fashion, every reader can relate to the frustration Acton must have felt upon being rejected by Facebook for a job opportunity.
The resolution is that he went on to found WhatsApp, eventually selling up to the very company that rejected him back in 2009 for a mind-blowing sum. It's little surprise that the Business Insider article covering the story received much more attention than almost all of their other stories about the app and Acton, despite its comparatively short length.
Another way of closing the loop opened by utilising anger and frustration is by highlighting a common pain point in your initial social post and then demonstrating how your business or product solves the problem.
2. Surprise
Just as it's not always in your best interests to chase joy or sadness due to their saturation, surprising readers and subverting their expectations is a sure-fire way of stoking the social flames.
Surprise may not be one of the first emotions that springs to mind when it comes to social media, but a study conducted by professors at Emory University found that people are "designed to crave the unexpected."
Examples such as the Oreo Super Bowl blackout Tweet, which surprised through the speed with which it responded to a real life event, are proof of how well surprise can work on social media:
Surprise also has an amplifying effect on the emotion it leads towards, offering further sharing potential.
If the audience know your social channels consistently deliver content designed to make them smile, they'll enjoy it. However, if you place a post designed to elicit happiness or laughter in amongst more serious content then it will receive much more attention.
Surprise is also perhaps the best emotion to use in order to create a memorable, lasting relationship with readers. We consume heart-warming and sad content every day, but outside of our favourite news outlets, we're unlikely to remember where we saw that content.
By surprising people, you connect in a more memorable fashion.
Guest Author: Matt Clough is the content marketing manager at Cloggs and has covered a wide range of topics, including marketing, branding, SEO and entertainment and the arts for the likes of Search Engine Land, the Guardian and the Independent.
Every day an "expert" declares email marketing dead, and a quick search of "email is dead" (in quotes) in Google shows that there are over 200,000 articles written to that effect.
Is email marketing really dead?
Let's take a look at some quick stats:
As of 2013, there were around 3.9 billion email accounts worldwide and this is estimated to reach 4.9 billion email accounts by 2017
95% of online consumers use email
91% of consumers check their email once a day
The average return for every $1 spent on email marketing is $44.25
Email has been proven to be 40 times better at acquiring new customers than Facebook and Twitter
90% of people prefer to receive updates via email compared to Facebook or other social media
Email conversion rate has been proven to beat search and social combined, with email converting at 3.19% and search and social converting at 1.95% and 0.71% respectively
You see, there's a lot more statistics that show the effectiveness of email marketing and you can find them here and here (all the above statistics came from those two links).
While there's a lot to getting results from email marketing, it all starts with having a database of subscribers who have given you express permission to send them information. For most businesses, this is the difficult part.
However, there's been a lot of innovation and significant changes on the internet today that makes it extremely easy to build your email list; I'll be sharing some very powerful methods for putting your list building on steroids, including a newly discovered technique that now sends me over 1,000 extra subscribers a month.
1. Welcome Mats
The concept of Welcome Mats is still very recent and it's something very few website owners are utilizing, but it has massive potential to boost your email subscriber count.
You've probably visited one of your favorite blogs to see something like this:
Image Source: GoinsWriter.com
What you see in the above screenshot is a "Welcome Mat"; I took the above screenshot from Jeff Goin's blog, and that particular form instantly slides in and takes over your screen upon your first visit to his blog.
When I first saw Welcome Mats being used on Jeff Goin's blog, as well as some other blogs I read, I thought it was a brilliant idea and decided to give it a shot; I was blown away with the results.
I've been using a Welcome Mat on my blog for around a month now and I've seen conversion rates range from 4 – 8%; for a form that shows on every single page of my blog, this is VERY impressive.
Implementing a Welcome Mat alone on my blog has been responsible for over 1,000 EXTRA email subscribers in less than one month, sending as much as 93 subscribers in a single day. Below is a screenshot of my Welcome Mat dashboard that shows how many subscribers I get from it daily:
How to Implement Welcome Mats on Your Blog
Implementing Welcome Mats is very simple; it only took me a few steps, and less than 10 minutes to have everything set up.
Here are the steps:
Step 1. Decide on what you want to offer as an incentive; this could be your regular signup incentive or something special to boost conversions.
Step 2. Install the SumoMe app; if you haven't already, go to Sumome.com and install the SumoMe app on your blog.
Step 3. Once you've installed the SumoMe app, go to the Sumo Store and install the "Welcome Mat" addon.
Step 4. Open your newly installed Welcome Mat addon, configure the settings and set it to active (it's paused by default)
Step 5. Watch and see your subscriptions skyrocket.
2. Content Upgrades
You've probably heard about content upgrades before, as it's one of the trending methods for building a subscriber list fast. Tim Soulo wrote an article here about content upgrades earlier this year, as well as Devesh Khanal, and those two articles are way more comprehensive and practical than anything I can explain here, so be sure to read them first.
Image Source: EffectiveBusinessIdeas.com
I started using content upgrades early this year, and I was instantly amazed when my first attempt at using content upgrades resulted in 700 extra subscribers in the first month. It has since resulted in several thousands of subscribers, and I have a few tips for helping you maximize the results you get from content upgrades:
Make sure your content upgrade is extremely relevant to your content; the idea behind content upgrades is to make people "upgrade" to a more advanced version of the article they just read, by giving you their email address. Offering the same bonus across all your articles, even if done in "content upgrade-style" is not necessarily a content upgrade, and it can impact the number and quality of leads you will get.
Try to offer something simple; the key to the success of content upgrades lies in being able to implement them widely on your blog, especially on key pages and posts, so offering a 200 page guide most likely won't work. Furthermore, people are inundated with information today, so much so that they crave something short and practical, so you should give them that.
Examples of something simple and practical that I have seen massive conversions with are; lists of resources (your favorite tools, sites, apps, etc.), checklists and worksheets, or even apps you specially made for readers of your article to implement your suggestions.
3. Content Upgrades in Guest Posts
I wrote my first guest post for JeffBullas.com a few months back and I was blown away with the result I got; I got over 300 subscribers within 2 weeks of my guest post going live, and my first guest post here has easily sent me over 600 subscribers since it went live. This is a massive ROI for the effort it took to produce that guest post, and it's despite the fact that many people say guest blogging is dead.
The key behind the massive conversion success of my first guest post here, that I've replicated since on other blogs, is that I offered a content upgrade right inside the guest post; my first guest post featured a list of 20 websites that pay $100 or more per article, and my content upgrade gave readers of my article even more; I wrote a case study about it in this article on Digital Current.
Bryan Harris likes to call this an expanded guest post, and he reportedly gets over 500 subscribers every time he writes this kind of guest post.
If you're getting little to no results from guest blogging, offering content upgrades inside your guest posts will most certainly boost your conversions from every single post you write.
Sum up
With the right amount of traffic, and if you do things right, implementing the above techniques will generate thousands of extra subscribers for you every single month. Take charge of your email marketing today and start implementing them.
Guest Author: Bamidele Onibalusi is an entrepreneur, marketer and blogger. He blogs at Effective Business Ideas, and be sure to follow him on Twitter @youngprepro
Diggin' this content? Sign up for updates... it's FREE!