The war among social media juggernauts is no news; Facebook, Twitter and Google+ have been battling for years to get the crown. We know who has won that.
But this year is quite special: two of the most important social networks are attacking the mighty YouTube together in its own battlefield.
Video marketing!
Read on and find out how Facebook and Twitter are developing their video marketing arsenal and learn how your online business can take advantage of this war!
Facebook: Marc Zuckerberg hints a war on YouTube.
A few weeks ago, Facebook released a public video-data analysis, revealing a 50% growth in video views on his social network, reaching 3 billion video views per day. Warning, YouTube: those are pretty close to your viewership numbers!
They are big.
Below are some of those numbers to provide some perspective:
Source: Internetmarketingdojo.com
Coincidently, Mark Zuckerberg himself had spoken about the future of video marketing regarding his own social network. He claimed: "if you look in the future a lot of the content that people share will be video, and videos fit very well into Facebook's newsfeed".
These words are nothing but a direct hit on YouTube. And we know that whenFacebook makes a move, there's something really big coming next.
Facebook's native video promotion is available right now, but unfortunately just for big advertisers like Coca-Cola or Nike, basically because it's super expensive for small businesses (except you do have 1 to 2.5 million dollars a day to spend in video ads).
However, experts know it's just a matter of time before Facebook welcomes smaller advertisers to promote their video ads and marketing videos on the world's largest social network.
A few years ago, marketing videos were just branding tools for big companies, but nowadays many startups and small businesses are using them to promote their products and services on social media. Here's a fine example of a startup explainer video: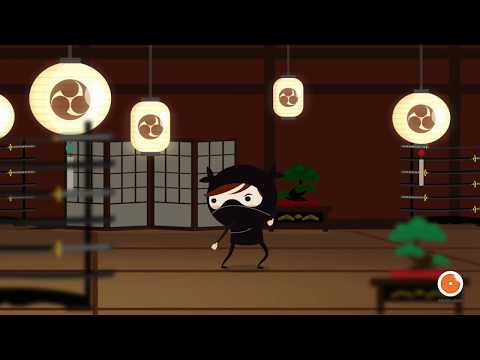 Twitter goes all or nothing and makes a triple-hit combo on YouTube.
The microblogging site isn't subtle at all and strikes hard when dealing with video marketing!
As of today, over 2,000 tweets with video are shared on Twitter every minute. Twitter knows its true potential and goes all or nothing in the video marketing war with three major announcements:
1. Promoted video ads (Strike One!)
First, they launched a beta version of Promoted Video Ads so that businesses could basically pay to get their marketing videos on their followers' timelines. Selected partners could now upload and distribute their marketing videos through a pay-per-click system and measure its reach and effectiveness with video analytics tools.
The second move was to launch their native video player! Brands can now upload their marketing videos directly on Twitter, without the need of hosting services like YouTube or Vimeo.
Here are the main stats on Twitter Video:
The service doesn't allow videos from any other video host (that's gotta hurt, YouTube).
For advertisers, videos need to be shorter than 10 minutes but there'll be no size limit: this means that Twitter is looking for quality videos.
Promoters can customize their video thumbnails to make them more attractive.
Twitter average users can record and edit up-to-30-seconds of videos.
3. Native video embedding (Strike 3: YouTube you're out!)
That wasn't all folks! Just one  month ago, Twitter announced native video embedding  which allows users to take their favorite videos from Twitter's timeline and place them on their websites without the need of another video host or player. Double-hit combo! This is not just a strike on YouTube but also on Facebook, which doesn't allow video embedding yet.
Red alert on YouTube! After this double-front attack from its most ferocious social media competitors, will YouTube remain silent or will it make a rebound move? So far, they've recently revamped their Video Ads services and added the Cardsfeature. But marketers are still waiting for YouTube's big move on the video marketing war!
How do you take advantage of this war?
Every single prediction is pointing at online video as the next king of content marketing. A survey claims that by 2018 all forms of video will cover almost 90% of all  online traffic.
Social networks are now sure on those predictions so they're turning efforts towards video marketing strategies and creating new ways for startups and online companies to promote their marketing videos on their channels.
How can you take advantage of this? Easy: have your marketing videos ready!
As the folks at TechCrunch point out, "video has proven to be one of the more attractive formats for keeping users engaged on sites for longer". Besides, most marketers claim that marketing videos are the online content with the best ROI and different kinds of video content are generated by big and small brands alike on a daily basis.
Which kinds of video content are the best?
1. Explainer videos
No other type of video content can match them on the field!
Explainer videos are the latest video marketing trend among online companies and all sorts of brands. What makes them so awesome? Well, for starters, they can explain any kind of product or service in seconds. Besides, they're very compelling: it's proven that explainer videos increase conversion rates by 20% on average and improve SEO strategies by keeping people longer on websites.
Here's a cool explainer video by Yum Yum Videos: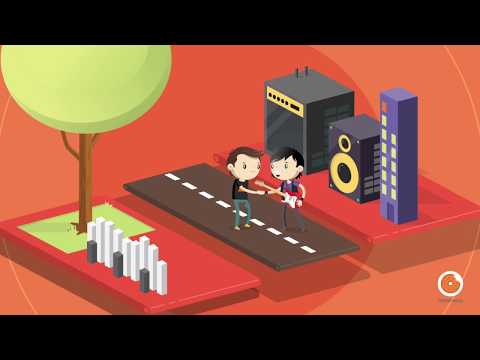 There are many styles of animated marketing videos, though! And each one suits different target audiences and marketing objectives. This fun animated video ("What's the Best Explainer Video Style for your Business?") will guide you through the most popular ones: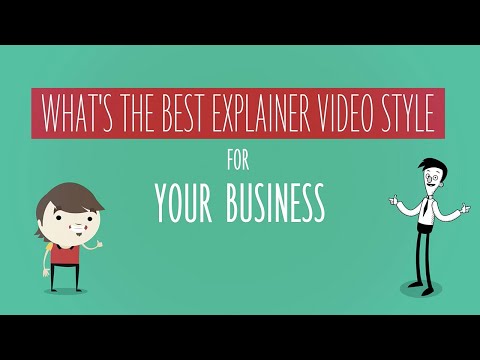 2. Micro videos
Micro videos are a growing trend in social media and they are a great inexpensive branding opportunity for online businesses. They're easy and fast to produce, edit and share (any marketer with a clear business goal and a smartphone can do it) so they're perfect to use to showcase a day at the office or make stop-motion branding, like eBay did:
Micro videos are not a direct competition on YouTube videos because their short nature makes them way different marketing tools, but they can certainly be a powerful hand in the video marketing war!
The most popular micro video options for brand-building are Vine (owned by Twitter) and Instagram (owned by Facebook). They have both recently launched their own video promotion services with native analytics tools to check their video's performance. Pinterest, initially a social network based on pictures, photos and infographics, is now also encouraging micro video sharing and promotion.
3. Webinars
Webinars are pretty much like online video lectures. They're great marketing tools to use to discuss a new online trend among marketers or a brand-new online service that deserves a professional conversation.
They're great video content for social media strategies because they grow audience engagement easily : as a webinar host, you can encourage entrepreneurs, small business owners and even brand leaders to join the current debate and ground yourself as a true pundit in your niche.
Here's a fine a webinar replay by Amy Porterfield, a popular social media consultant: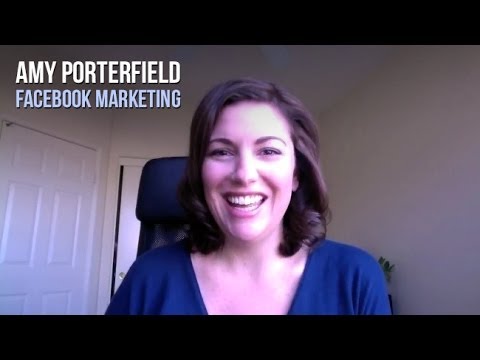 4. Screencasts
Screencast videos are corporate videos that exhibit a new product or service. Unlike animated explainer videos or micro videos, they're not that great for brand building because they have a practical approach, so they're not particularly "fun" or entertaining. They just serve their purpose, which is to walk the viewer through a product's features.
Screencasts can be of great addition to your video marketing strategy though; they're quite inexpensive and they're a straightforward way to show how something really works. Here's a neat one by Google Developers: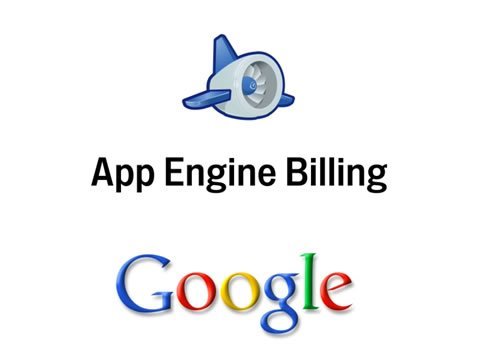 However, you should learn that none of these marketing videos are magical. Once you pick yours, you'll need to plan wise social media and content marketing strategies in order to promote them. Here's a useful eBook that could help you with that: "You Have Your Explainer Video Done… Now What?". It's one of the many marketing guides from Yum Yum Videos, hosted in their Explainer Video Academy, a valuable learning center for video marketing campaigns.
Now you're ready for the video marketing war! Choose the best marketing video (or use all of them!) and boost your social media strategy right away. Good luck!
Guest Author: Juan Jose Mendez is the Content Editor for Yum Yum Videos explainer video production company. Besides crafting high-quality animated videos for brands, they run the Explainer Video Academy, an online spot dedicated to deliver free educational resources to help startups and entrepreneurs on their video marketing campaigns. Find them on Twitter and Facebook.
Listen to this post as a podcast
Podcasting provided by Odovox.com
Thinking about building your own website or blog? It's easier than you think!
Want to start a WordPress blog in 5 minutes? The jeffbullas.com blog is hosted by Bluehost Web Hosting. For only $3.49 a month, Bluehost can help you set up and host your website/blog quickly and easily.
Because JeffBullas.com is a Bluehost partner, my readers can visit this page to receive a 50% discount off the monthly price and a free domain name. 
When I discovered social media 7 years ago I was attracted by its potential to gain free global attention. You didn't need to pay for an online audience or traffic. You attracted website visitors by writing great content, giving it away for free and growing your social networks.
This awareness was driven in part when I read the book "The New Rules of Marketing and PR" by David Meerman Scott. It was an insight that changed my life forever.
It was also a pivotal shift in marketing.
You no longer needed to pay the mass media gatekeepers. You could build and reach your audience without sucking up to journalists or paying media owners. It was the new world of online attraction. It was given a few monikers, including "inbound marketing" and "content marketing"
These were the key reasons I was drawn to social media and blogging. Global traffic and influence in real time without paying a cent. There lies the first ingredient for online success.
Traffic.
Here are some digital marketing tips that may solve your traffic and conversion problems.
Traffic
Website traffic is getting harder to attract. Why?
The amount of noise inline is increasing and the competition is fierce compared to 10 years ago. Today it is estimated that there are over 1 billion websites and counting. That's a lot of noise and clutter to cut through. Research is also showing that another 3 billion people will join the Internet in the next 5 years. And you thought it was hard today!
The tortuous task to traffic is made even tougher because it is not just one device but many. Mobile has also complicated the game.
It cannot be ignored any longer and with 31% (and growing) share of web traffic, it also needs to be factored into your traffic and platform tactics.
Source: Wearesocial
But there are two key ways to get traffic to your "owned" digital platforms. Earn it or pay for it. That's it.
The web properties that you own include:
Website
Landing pages
Sales pages
Mobile site
Blog
Social media channels
To attract traffic to those sites you need to pay for it or earn it.
Source: Titan SEO
There is also an approach to digital marketing that requires a philosophical mind shift. It is what results when you pay and earn traffic, build email lists that grow your online brand.
In the past traditional advertising was considered an expense. Direct mail leaves no trail except to line the bottom of bins or start a fire.  TV advertising becomes invisible unless it is re-purposed into a Youtube video. Radio ads are here today and gone tomorrow.
Never to be heard of again.
Digital marketing should be considered not just an expense but an investment today and into the future.
It doesn't disappear like traditional media because the result is an increased digital footprint and presence that builds web assets (Eg. website, traffic, social networks, organic Google search results and YouTube channels). If you aren't investing in these digital assets today your future is looking a little dim. it is not a zero sum game.
Let's now take a closer look at the earned traffic component.
a. Earned traffic
If you have "time but no money" then you can do the work and "earn" traffic. Get up early, create the awesome content, grow your social networks, optimize your content for search engines and keep doing it every day.
That's what I did, because 7 years ago I had the time but not the money. I got up at 4.30am and did the work until my day job started at 9am. It was brutal, but I was a passionate and driven animal. I did this for 4 years.
After years of creating content, building a tribe and sharing on social media and building an email list I now get a ton of so called "free" traffic. Over 55% of it comes from organic search engine traffic and another 20% comes from social media. The rest comes from inbound links and other earned online attention and influence.
My traffic and its earned sources of generation has become a "digital asset". How valuable is that? A lot, but it is hard to value.
Generalsentiment.com put a value of $5 on a CPM metric to Twitter impressions and came up with a dollar value. Nice if you can get it, but it is just a number.
But the reality is that the traffic is not free and true monetary value is only unlocked when it is realized.
I have spent thousands of hours on all those activities. Optimising the blog posts for search engines, writing, adding a pop up to collect email subscribers and building my Twitter followers. That's just the tip of the earned traffic iceberg.
"Don't underestimate the real effort, inspiration and persistence to manifest earned traffic".
The potential and very real problem with earned traffic
Time is a strange dimension.
We sometimes forget the price of earned traffic because it has been paid for in the often distant past. Its real cost is forgotten or ignored. The true value is lost in the mists of time and noise.
Appreciated for sure, but because it keeps turning up without any direct daily cost the value is often mentally discounted. This can lead to an attitude that devalues its true worth and investment and can lead to not pursuing the second ingredient to online business success.
Conversion.
I started to realize that I hadn't invested enough time and attention to making sure the traffic converts with Germanic engineering efficiency. I had become a traffic watcher junkie and not a traffic converting ninja.
So I discovered that I didn't have a traffic problem but a conversion problem.
But before we look at conversion let's take a quick look at paid traffic.
b. Paid traffic
If you "have the money but not the time" you can pay for traffic. The two primary ways. Google Adwords or Facebook advertising.
Let's take a glance at the the paid piece.
If you are paying for Facebook Ads, Google Adwords or LinkedIn in Ads at $10 -$20 per email lead then you have to make sure that the traffic and leads converts. Otherwise you are throwing away money.
So what do you need to do?
You need to measure and quantify your cost of lead acquisition. Then you need to work out what each paying customer is worth. This leads to 3 possible scenarios with your business acquisition when paying for traffic.
There are only 3 possible scenarios
So what they?
In essence it is like a business plan. A loss, break-even or a profit. That's it.
Let's take a look at the numbers that matter.
Loss: 20 leads cost $20 each = $400 in advertising expenses. You convert one of those into a $200 digital product sale. Assuming for simplicity's sake that there are no other associated costs.  You have just lost $200!
Breakeven: 20 leads cost $20 each and you convert two of those 10 leads into a $200 digital product sale. $400 in expenses and $400 in revenue. That's break even excluding any other associated costs.
Profit: 20 leads cost $20 each and you convert 4 of those 10 leads into a $200 digital product sale. Revenue is $800 and costs are $400. That's a $400 profit excluding any other associated costs.
In a paid digital marketing scenario if you don't know what your lead acquisition costs are and what your conversion rate of those leads are to paying customers, you could be going broke fast and don't even know it.
So in the paid digital advertising model you have to be disciplined and have attention to detail otherwise you go out the back door.
It is a numbers game.
In a digital marketing world you have so many numbers that you need to work what are the key metrics you should be measuring.
But there is also problem with paid
The issue with paid is this. Stop paying for advertising and the traffic stops. Stop pulling the credit card out and the that traffic from Facebook ads or Google Adwords just disappears.
You need to keep paying the piper.
If you have the capital and it takes 90 days to take a prospect from a subscriber to a customer then you are fine. But if you run out of capital and have no more cash then you have to stop.
What if you did both well?
This is digital marketing nirvana.
You have a ton of traffic that keeps showing up without paying Mark or Google and you can also get targeted traffic to your lead acquisition page (sometimes called an email subscriber) by bashing the credit card. Do both well and digital heaven awaits you.
1. Free earned and organic traffic from search, social and the email list
Building earned traffic that comes from ranking high on Google's search engine results. Traffic coming in from having built a tribe and audience on social and a large email list built over years of offering free content in exchange for an email.
This traffic keeps turning up even if you turn of the advertising tap. Sure you still have to feed the content machine (blog), but that is the price of earned attention.
2. Paid traffic that converts at a profit
Using targeted and well designed advertising campaigns that bring traffic to your website and landing pages in an efficient and cost effective process. This is the start of a tested and optimized prospect and sales funnel.
2. Conversion
So what is one of the key ingredients and secret sauces to monetizing the traffic? It is the other ingredient to online business success. It is the marketing funnel.
It's where you "convert" the traffic earned and paid into customers and cash.
The marketing funnel is not new but is has evolved in a digital world. In the past you attracted traffic with print ads, TV and other traditional media and the sales team converted them to sales. Today that still works but the game is rapidly changing.
It is a digital marketing funnel that you also need to consider.
Source: Blogreadytomanage.com
What are the two key types of digital marketing funnels you need to master to go from a blogger that writes and creates, to a blogger that earns? Or from an online business that gets by to one that booms?
1. Funnel for email list building (or lead acquisition)
Building an email list is still the best tactic for making money online. The saying the money is in the list still holds despite the shiny toy of social media. Social is great for the top of the funnel brand awareness and traffic but the email list is where the real magic happens!
Some of the tactics that are required here include offering a free content such as an e-book and a pop-up on entry or exit. The tools include WordPress plugins and of course an email marketing platform. If you really want to take it to the next level then you will implement digital marketing automation platforms like Infusionsoft, Hubspot or Marketo.
2. Funnel for marketing and selling the digital product
Digital (or online) marketing funnels that convert is an art and a science.
You need copy (the message) that creates trust and converts a doubter to a passionate advocate. This is the art part and copywriters know how to craft the message that removes doubt and builds trust.
The science is the process and technology. it is the measurement and the ongoing optimization of what works.
Todd Brown from Marketing Funnel Automation, who inspired this post. (Thanks Todd!), sees the marketing funnel approach this way.
"75% of the funnel is marketing and other 25% is selling"
He also explains that the major marketing component is "EBM" or "Education based marketing" and the product is not to be discussed until the 3rd or even 4th video. You need to find out and answer questions and doubts on what the prospect needs to "believe" to buy? You need to answer that questions(s), before you will convert them from a lead to a customer.
Typical objections need to be answered before they are raised:
One cool acronym that digital direct response marketers like Todd trot out is "NTPSM"
"Need, time, procrastination, spouse and money" 
If you answer these objections in your copy and messaging upfront before its raised then it's educative rather than combative! (if raised later).
The reality is that the prospect is going to doubt everything you say.  You need to provide proof for each claim in the "VSL" (Video sales letter).
"Don't underestimate the real effort, inspiration and attention to detail to make money with paid traffic".
Todd's take on paying for traffic is: "If you can't track it then don't pay for it" as paid traffic imposes a financial discipline that if ignored can be financially fatal!
Is it time for you to become a conversion Ninja? Have you got your funnel tracking numbers so nailed you know what it costs to make that sale online?
What about you?
Have you got a traffic problem or is it a conversion problem? Look forward to hearing your insights and stories in the comments below.
Listen to this post as a podcast
Podcasting provided by Odovox.com
Thinking about building your own website or blog? It's easier than you think!
Want to start a WordPress blog in 5 minutes? The jeffbullas.com blog is hosted by Bluehost Web Hosting. For only $3.49 a month, Bluehost can help you set up and host your website/blog quickly and easily.
Because JeffBullas.com is a Bluehost partner, my readers can visit this page to receive a 50% discount off the monthly price and a free domain name. 
You have seen those stupid headlines.
They are everywhere. Buzzfeed, Viral Nova and Upworthy and on many other new age media sites, blogs and websites. The headlines lead to content which are interactive quizzes.
Why Are You Single?
What character from "It's Always Sunny in Philadelphia" Are You?
What's Your Hidden Talent?
Even though you know it is click-bait you can't help yourself. You have to click. Why?
They tap into our curiosity gene. Often they get 1 to 2 million views and are shared at high velocity on Facebook and Twitter.
But they aren't new.
Some quiz tips
Quizzes are both an art and a science. You can create quizzes on a blog, Facebook or even a website.
Infographicholic has some tips in an infographic on how you can make them more viral. They include
Use an ideal number of questions
Use an enticing headline
Keep it timely and relevant
Quizzes are like Apple products
Quizzes are also like Apple products.
Every few years a new edition comes out and the world is fascinated all over again.
Take a look at the picture below; it's two screenshots from Time Magazine side-by-side. The first one is from 2002 and the second is from 2015. However, they have the exact same title – they are both dog quizzes.
The Internet is fascinated with these silly quizzes, so much so that virtually the exact same quiz can be popular twice, thirteen years apart.
As marketers, quizzes present an interesting opportunity because of their stickiness and ability to harness the power of social sharing. The only problem is, simply getting shared or driving traffic doesn't quite cut it unless we can show concrete results from our marketing efforts.
Today I am going to show how three companies have created quizzes not unlike the Time Magazine dog quiz, but with a twist. These companies have tied a lead capture form to their quizzes, and together have brought in 6,232 new email subscribers.
Let's meet our three example companies, take a quick peek at their business models, and get an idea of how new email leads feed into their goals.
First up we have  Kroll Ontrack. This is a legacy technology company that does security for enterprises. For them, email leads go into a database the uses marketing automation to identify potential clients who can turn into customers who pay a lot to use the Kroll services.
Second we have Afar Magazine, they are a rising travel website dedicated to feeding wanderlust. For Afar, new email leads means a larger list that can be contacted whenever a new travel guide or article comes out.
Third we have Viewsbank. This is a company that pays people to take surveys, and their customers are large companies who need survey respondents. For Viewsbank, they use quizzes to reach more potential survey-takers so that they have a more appealing offer for large companies who want a diverse group of survey takers.
These three companies rely heavily on email lead generation to fuel their respective businesses, join me as we examine exactly how they use quizzes to help their lead generation efforts and grow their businesses.
Here is how to grow an email list using quizzes.
Case study 1: Kroll Ontrack turns a trivia quiz into leads
I applaud Kroll Ontrack for their forward thinking. They are a well-established technology company that chooses to innovate rather than settling for the status quo. They came up with this fun trivia quiz to test potential future clients on their knowledge of Ediscovery (I'm not sure what Ediscovery is, but it sounds complicated).
The quiz ended up bringing over 801 new leads that were fed into a marketing automation system to nurture the people along into customers, and that was from only 1,350 quiz takers. That's an impressive conversion rate, here's how they did it.
Idea.  This is the pub quiz concept. Pub quizzes have been around since the 1970's and continue to draw crowds around the world. There's something visceral about putting your knowledge to the test and pitting your wits against a machine.
Kroll did a good job of making their trivia applicable to their industry, so that it appeals to the type of audience that could become their customers.
Questions. Quiz questions give businesses the unique opportunity to talk with potential users on a mass scale, even if it is a scripted conversation. For a lead generation quiz, the goal of these questions is to build up some trust with the person taking your quiz so that they'll be more likely to opt-in when the lead capture form is presented.
The Kroll quiz builds this trust by asking typical trivia-type questions. These questions make you think a bit, they are fun to look at and answer, they make you forget that you are taking a quiz created by a brand – exactly the right combination to set the quiz taker up for entering information at the end of the questions.
Lead Capture. The unique lead generation capability of quizzes is their ability to put a "lead gate" between the questions and the results. The incentive of seeing your quiz results is a big part of the reason these quiz can achieve such high opt-in rates (this one was a 60% opt-in rate).
However, it's nice to add an extra opt-in incentive. This Kroll quiz uses the offer of a contest as a secondary reason for putting in an email address.
Share-ability. This quiz ended up being shared 187 times, which is a 14% share rate (14% of people who completed the quiz shared their results).  Facebook and Twitter pretty much dominate the social referral traffic market, so in order to win the sharing game a quiz needs to be optimized for those networks.
We tend to share things that invoke an emotional response in us. There are various ways to accomplish this, and each quiz takes a unique path to eliciting emotions. The Kroll Ontrack quiz brought out either pride or anger. If a person scores highly, they are prideful and want to share their knowledge. If they score low, the person is angry and wants to vent their anger on social media.
Case study 2: Afar uses a personality quiz to build an email list
"What's Your Spirit City?" sounds exactly like something that would be printed in the pages of Cosmo in 1922. That's not an accident – Afar Magazine understands that people enjoy sharing quiz results like what their Spirit City is.
The good time this quiz provides led to 12,801 hits, and 4,240 new email subscribers. Here's the play-by-play on the process for Afar.
Idea. This is the narcissism concept.  What I mean is that every spirit city is awesome – like Havana, Los Angeles, New York, there are no bad Spirit Cities. Afar knew this going in to the quiz creation process, and it's the strategy behind the entire thing. By telling people they rock, but doing it in a believable format like a quiz, you can produce good feelings and increase opt-ins.
Questions. The Afar quiz gets people to be introspective and think about what they are really like, but it accomplishes that in an enjoyable way. The example below is a question asking what your favorite drink is, with lots of vibrant pictures of beverages.
These questions are the kind of back-and-forth banter that you might find among acquaintances in a pub, lighthearted, but still passing enough information back and forth to establish a real connection.
For Afar, these questions serve as an icebreaker to a new visitor who finds this quiz through social media.
Lead Capture. Now that the quiz taker has gotten a little taste of what Afar has to offer through this quiz, they are given the opportunity to opt-in and receive a newsletter with more travel inspiration. This form achieved a 29% opt-in rate.
The main incentive here is to get more information about something you are obviously interested in, which is traveling. Afar left a clear skip option so as to eliminate tire-kickers, but was still able to get a strong opt-in percentage because the call-to-action was personalized to the quiz itself.
Share-ability. This quiz was shared 2,043 times, which represents a 16% share rate. Whether people agree with their results or disagree, there is a strong response to finding out which city is your Spirit City.
Again, going back to the idea that an emotional response leads to more social shares, when people see their quiz results on this Afar quiz they say things like "You like the finer things in life – Amen to that" (as shown in the tweet below). This is an outpouring of positive feelings towards the quiz because it is uplifting.
Case study 3: ViewsBank turns a holiday quiz into real business
Perhaps the most "quiz-like" of all these quizzes is this one from Viewsbank – it's called "Which Reindeer are you?" And I mean, come on – who doesn't want to know which Reindeer they are?
In spite of, or maybe because of, this goofiness, the Reindeer quiz was taken 1,647 times and brought in 1,191 new subscribers for ViewsBank. Why? Let's find out.
Idea.  This is the holiday concept. Take a Holiday, make a quiz out of it. ViewsBank has done this several time – for Halloween, ("Which Monster are You?") for Christmas (this Reindeer quiz), for Valentine's Day. ("What Kind of Valentine are You?") It's a great concept, and one that's easily replicable for any business.
Questions. These questions get a bit psychological frankly. I feel like I started with a Reindeer quiz and ended up laying on a couch talking about my childhood. I think this juxtaposition between the silliness of the quiz and the somewhat seriousness of the questions is what provides the right combination to produce strong opt-in rates at the end of the quiz.
Lead Capture. Viewsbank takes advantage of knowing that people who like quizzes might also like taking surveys. Their call to action asks you to opt-in to see what kind of Reindeer you are (obviously), but it also mentions that they'll send you opportunities to take surveys for money. Surveys are kind of like quizzes, and you took the Reindeer quiz, so why not take surveys?
Share-ability. Come on, who doesn't want to tell the world what kind of Reindeer they are? This quiz was shared 194 times, which represents a 12% share rate. Again, they appeal to the quiz takers' emotions with flattery "Dasher- The Fastest Reindeer on Santa's Team" Even if this is a silly Internet quiz, I like hearing that I'm Santa's fastest Reindeer.
Now over to you
Just like Apple products, Internet quizzes just keep coming back in new forms, enamoring the general population who can't help themselves when presented with something like "Which Reindeer are you?" As marketers we are responsible for capitalizing on content like this and turning it into new business. Hopefully one of the three examples we looked at today has sparked an idea for a quiz that will fit your business. I'd love to discuss quiz ideas or strategy in the comments!
Author: Josh Haynam is the co-founder of Interact, a platform for creating fully customizable quizzes that help you generate engagement and capture leads. He also enjoys a good game of pickup basketball – Follow him at @jhaynam.
Listen to this post as a podcast


Podcasting provided by Odovox.com
Thinking about building your own website or blog? It's easier than you think!
Want to start a WordPress blog in 5 minutes? The jeffbullas.com blog is hosted by Bluehost Web Hosting. For only $3.49 a month, Bluehost can help you set up and host your website/blog quickly and easily.
Because JeffBullas.com is a Bluehost partner, my readers can visit this page to receive a 50% discount off the monthly price and a free domain name. 
Regardless of your musical preferences (or biases), you have to give credit to the wordsmiths dominating the hip-hop industry.
While some may pay more attention to high-end models and bottles than to major world crises, gifted rappers have the ability to communicate even the most mundane–sometimes even inane–messages to their respective audiences.
But once you sift through the expletives and scantily clad rap video babes, you'll find there's a few content marketing lessons to be learned from these crafty artists.
If you think marketing and rapping have little to nothing in common, think again. Heck, 90s rapper RZA proved himself to be a covert marketing mastermind with his insistence on individual personality branding before assembling the Wu-Tang Clan, one of the most respected and successful rap groups in history.
Need more convincing?
Follow these cues from hip-hop's finest figures to establish yourself as a content heavy hitter: Here are 5 content marketing tips from some cool rappers.
1. If you've got it, flaunt it
Original lyrics:  "It ain't trickin' if you got it" – Lil Wayne, "A Milli"
Persona is one of the most impactful aspects of a rapper's power. From frontin' to stuntin', it's all about the presentation, as well as the conviction and respect associated with that projected image.
When approaching blogs to accept your guest contribution, don't shy away from attaching links to your previously published works. The bigger the name, the better: think of this tenet as the cyber version of street cred. Once you get your foot in the door, craft your author bio to fit the niche of the specific blog at hand in order to attract a wider pool of new readership.
2. It's all about the image
Original lyric: "Wake up Mr. West, Mr. West, Mr. Fresh, Mister, by himself he's so impressed" – Kanye West, "Good Morning"
For rappers, this point means clothes, designer brands, and lots of bling. For marketers, it means maintaining a visually appealing blog and providing content for high-caliber multimedia websites, as well as establishing connections to respected companies and tastemakers. (Oh, and working on pitches for a super sleek product or an innovative service doesn't hurt either.)
Rap culture promotes overt displays of excess and success–which suggest greater popularity–thus helping bump up profits. Always put your best face (or best content) forward, positioning yourself amongst the greatest in your field. Put valid efforts into the visual aspects of your marketing, too, as readers view good design as second in importance in adding credibility to a blog (the first, of course, being quality content).
3. Establish and focus on trending words
Original lyrics: "You only live once, that's the motto baby, YOLO" – Drake, "The Motto"
#YOLO wasn't the first lyric to go viral, and it sadly won't be the last. Turn lemons into lemonade by incorporating hashtags and other trending material into your marketing efforts. Not only will they emphasize key terms associated with your content, but they'll also bring your content into the cultural conversation, thereby providing a new avenue of exposure from which to attract new followers and customers.
This point can also take buzzwords for SEO content into account, the idea being that the increased presence of relevant words will help direct increased traffic to your company's blog and/or contributed content via other publishers. You Only Live Once, so why not experiment?
4. Be original and chart new ground
Original lyrics: "Don't be mad 'cause it's all about progression, loiterers should be arrested" – Jay Z, "On to the Next One"
Copying is a big foul in the rap game, and you better bet that you'll be called out for being a phony if detected. From releasing diss tracks to engaging in all-out coastal wars, things can escalate quite quickly on the hip-hop front. But in the less fatalistic world of content writing, the worst of your worries includes copy that's stale, overdone, or recycled.
Who really needs to read "how to guest blog" across ten different publications, all promoting the same ideas but with different sentence constructions? Prove to your audience that you and your company have personality and verve by thinking outside of the box.
Generate ideas with the intent of addressing your readership's other interests and concerns to craft a unique article that has yet to be spotted elsewhere.
5. Be confident
Original lyrics: "Stay far from timid, only make moves when your heart's in it, and live the phrase, 'sky's the limit'" – Notorious B.I.G., "Sky's the Limit"
Showing fear or worry within the hip-hop crowd is equivalent to social suicide. Wariness, uncertainty, and self-doubt all need to be checked at the door in order for your audience to put its faith in you and to buy whatever it is you're selling.
A single marketing campaign can make or break a company's reputation, especially those on the opposite ends of the established spectrum: massive corporations have major funds and expectant consumer bases at stake, while startups have the additional pressure of having every little effort judged and monitored for error.
All things considered, successful content writing combines proven research with thoughtful ingenuity, so move forward with your head held high. When there's a will, there's a way.
Have you got the right amount of swag ?
If one thing's for sure, the best rappers deliver their messages with wit and the right amount of swag. They make the most of the cultural climate by staying fresh and on trend, continually crafting their personas to align with what works within the ever shifting cultural climate. Style and delivery are paramount to the effectiveness of their words and ensuing popularity, both of which elevate the persona of the rapper as a pop culture icon.
Marketers, take note: it's your turn to own the mike.
Guest Author: Ben Shwartz is the VP of Marketing for spot.IM, the first 'everywhere' social network. Join the conversation on Twitter and Facebook.
Listen to this post as a podcast

Podcasting provided by Odovox.com
Thinking about building your own website or blog? It's easier than you think!
Want to start a WordPress blog in 5 minutes? The jeffbullas.com blog is hosted by Bluehost Web Hosting. For only $3.49 a month, Bluehost can help you set up and host your website/blog quickly and easily.
Because JeffBullas.com is a Bluehost affiliate partner, my readers can visit this page to receive a 50% discount off the monthly price and a free domain name. 
Social media is starting to take off its short pants.
It's becoming all grown up. In fact, Facebook is now over 11 years old and heading towards platform puberty and is still the standout leader of the pack.
Google with its Google+ platform (with a development cost of over half a billion dollars) tried to take Mark Zuckerberg on, but it has become an incidental social network that isn't taken seriously by many marketers.
They play there but don't want to work there.
There are even rumours that Google is going to break it up into separate digital products by segmenting the components that got traction… like Google hangouts and photos.
The emerging trends
The biggest trend over the last 12 months has been the move from earned marketing attention (sometimes called free) to "pay to play". Another is the impact of social messaging platforms such as Snapchat and Whatsapp that have become "quasi social networks" in their own right.
It's a social web shift that is driven by a connected generation. If your Mom joins Facebook, then maybe it's time to play somewhere else. Teenagers don't want to be dancing with their parents. Right!
In fact the the instant services and chat apps now account for 3 of the top 5 global social platforms.
Facebook tried to buy Snapchat for $3 billion and was snubbed. But then they pulled out $20 billion out of the back pocket and bought WhatsApp. You just have to love deep pockets and a vision of what the future looks like. Mobile,social and alternative messaging.
How does the social web look like in 2015?
The quick truth is that it can be summed up in one word, "mobile". Smartphone penetration has soared as it the devices have become more affordable and the wireless networks more ubiquitous and faster.
There are now 7.2 billion people on the planet and of those the following numbers make interesting reading.
There are just over 3 billion active Internet users (45% of the world's internet users)
Nearly 2.1 billion people have social media accounts
3.65 billion mobile users have access to the internet via smartphones and tablets
Close to 1.7 billion people have active social media accounts
Source: Wearesocial.net
The rise of non English speaking social networks in China and Russia, such as Qzone, are producing large social networks that exceed Twitter, Instagram and Google+. The traditional social networks as we know them are not the only games in world wide social web town!
So what are the social media facts and statistics in 2015 that are worth checking out?
Mobile social media facts
The developing world has not had the luxury of fixed wire internet from poles and wires. To provide access for the aspirational masses the mobile wireless networks are a fast track to a global world. Put up a tower rather than build an expensive fixed infrastructure.
So the mobile phone has made the web accessible for almost everyone.
In India mobile devices account for 72% of all web site traffic
There are 1.65 billion active mobile social accounts globally
561 million active mobile social accounts are located in East Asia
Facebook facts
You may scream at Facebook for its dominance and arrogance. But it can't be ignored.
Tall poppies are easy targets but the reality is that Facebook has cracked the social network code. It's the ultimate beta business. Testing features in real time and snapping up online apps that push the boundaries of  use experience in a world that is about digital disruption.
There are nearly 1.4 billion Facebook users
47% of all Internet users are on Facebook
4.5 billion likes are generated daily
Nearly 75% of Facebook's revenue comes from mobile advertising
Direct uploads of user videos to Facebook now exceed YouTube 
Twitter facts
Twitter is an accidental social network but don't be fooled. It's a great brand awareness facilitator.
Twitter has 284 million active users at last count
88% of Twitter users are on mobile
500 million tweets per day
Google+ facts
Google saw the writing on the wall but turned up to the party a little too late.
Google+ cost over half a billion to design and develop
363 million users
The +1 button is hit 5 billion times per day
Instagram facts
This network is owned by Facebook. They saw that social and mobile was a powerful intersection of synergies. They were right!
Instagram has 300 million users
70 million photos and videos are sent daily
53% of internet users aged 18-29 use Instagram
Pinterest facts
Pinterest has made the pinboard a virtual activity. It's female centric and very visual.
80% of Internet users on Pinterest are female
70 million users are on Pinterest
88% purchase a product they pinned
LinkedIn facts
LinkedIn dominates the professional social network segment. It is one of the oldest having started in 2002. Almost the grandfather of social networks.
LinkedIn has 347 million registered members
Total revenue at the end of 2014 was $643 million (a growth rate of 44% over the previous period)
There are over 39 million students and recent college graduates on LinkedIn
Other social media facts
Facebook maybe the biggest and baddest but there are many other social media facts and networks that shouldn't be forgotten. Both niche and non-English speaking.
Viber has over 200 million users
There are 639 million users on Qzone (China)
600 million users on Whatsapp
Facebook messenger has 500 million users
Wechat is close behind with 468 million users (China)
Snapchat has been valued at close to $20 billion at the last valuation
Snapchat has 100 million monthly users
Russia's "VKontake" has 100 million users
Social networks will earn $8.3 billion from advertising in 2015
Sources: Growing social media, Pewinternet.org, LinkedIn.com
What are you going to do?
Social media started with a few players that have now  been empowered by another obsessive technology. Mobile.
The game is changing.
How can you use visual, mobile and messaging in your marketing? Instagram, Snapchat and Whatsapp are disrupting the game.
Looking forward to your comments..

Podcasting provided by Odovox.com
Thinking about building your own website or blog? It's easier than you think!
Want to start a WordPress blog in 5 minutes? The jeffbullas.com blog is hosted by Bluehost Web Hosting. For only $3.49 a month, Bluehost can help you set up and host your website/blog quickly and easily.
Because JeffBullas.com is a Bluehost affiliate partner, my readers can visit this page to receive a 50% discount off the monthly price and a free domain name. 
Diggin' this content? Sign up for updates... it's FREE!