For a while now there has been some debate over how to use LinkedIn.
Some suggest connecting with only people you know and work with, while others encourage inviting people to your network. The same way you would with Twitter, in other words, adding anyone and everyone. It doesn't matter if I am delivering a key-note, conducting a workshop or presenting a webinar, a question that seems to always be asked is:
"When building my LinkedIn network, is quality better than quantity?"
But first lets look at some LinkedIn facts that show the quantity piece. Some cool Linkedin facts.
The LinkedIn facts
The global web produces some big numbers and the Linkedin facts are hard to ignore. Here is a snapshot of an infographic created by Linkedprofilewriter.org, that reveals some of those Linkedin stats.
Over 300 million people are on LinkedIn.  In fact at the time of publishing this post there are 347 million
The average user spends 17 minutes per month
35% access the site daily
Linkedin reaches 200 countries
Over 25 million Linkedin profiles are viewed every day
The connection quality versus quantity question
And typically in the audience you will always have two vastly different opinions. There are people who are advocates of a quality-based approach whereby only connecting with people they either know well or who are directly relevant to them and what they do.
And on the flip side there are net-workers who believe quantity is more important than quality and therefore connect with everyone and anyone. This is a different article in itself which Iíll be covering in my next blog.
But for now, no matter which philosophy you follow, there ís one hurdle you  will always have to overcome: Getting people to accept your invitation!
Obviously, we all know to scrap the generic I would like to connect with you message and send a personalized invite. Right?
Well youíd be surprised how many people don't actually take the time to personalize their message. And even when they do, it still doesn't guarantee their invite would be accepted because theyíre missing the top 3 fundamental rules when it comes to sending out invitation requests.
Below I've listed these reasons and what you need to do instead. Here are 3 reasons why your Linkedin invitations will be ignored.
1. Not meaningful
ìI would like to connect to stay up to date with your business and refer†clients to you?
ìI had a look at your profile and would like to connect to discuss possible synergies between both our current activities.î
Now let me ask you a question, out of the above two invitations which one are you more likely to accept, the 2nd one right?
Absolutely!!! The first invitation is just a little too vague and a little creepy. The underlining intention on why the person wants to connect is unclear, and that makes it harder for someone to accept this invite.
Youíd be surprised how many people use lines like that or similar. I guess common sense is uncommon? To avoid this from happening to you, make sure your invite has a straightforward and, ideally, mutually beneficial reason for connecting.
2. Untargeted
I see so many business owners connecting with people for the sake of building the number of people in their network. They believe that the more people they have in their network the greater amount of times they will show up in search results.
Whilst this is true to some degree, a reactive approach to using LinkedIn should only make up 10% of an overall marketing strategy.
The other 90% should be you going out there and being proactive by searching, connecting and building a relationship with your core target market. So before you send another connection invitation ask yourself the following questions so you can be crystal clear on your target market.
Whatís my outcome for using LinkedIn? (Is it to generate more leads, get in front of decision makers, and expand internationally etc.?)
What are my marketing objectives over the next 3-6 months?
Who do I need to connect with in order to achieve those goals?
3. Serious
And last but not the least; they connect with people who are curious and not serious when it comes to using LinkedIn as a networking and marketing tool.† Even though there are now over 330 million members with a LinkedIn profile, not everyone checks it as frequently as they probably should.
The person youíre trying to connect with might very well be open to connecting but just doesn't use LinkedIn as often as you do. Donít take it personally. Over the past few years the way I've tackled this challenge is to simply check for 3 things before you send out your invitation:
Do they have a picture?
Have they got more than 150 connections?
Have they completed more than 50% of their profile?
If the contact youíre looking to connect with, ticks at least 2 out of 3 questions above I would go ahead and send your invitation. If not then you really should move on to the next person. With millions of other people to connect with, donít feel like youíre missing out!
When you follow these 3 rules you not only increase the number of people accepting your invitation but have a more quality network of people you can market to. After all, your network is your net worth.
Author: Alex is an entrepreneur and founder of Linkfluencer, the world's leading online community for LinkedIn training. He loves playing basketball, travelling and covering the latest stories on entrepreneurship. Connect with him on LinkedIn and Facebook
Listen to this post as a podcast
Missed the last Webinar? - Discover the 3 Steps to LinkedIn Mastery
Don't worry, we are running another one very soon!
It's at a new time that will allow those of you who were sleeping at the last one to get a look in!
Over the past couple of months I've received a ton of emails from readers asking me to share more insight in and around LinkedIn so I've decided to hold another webinar with Alex Pirouz, founder of Linkfluencer.
The first one I held a few months back was well received with over 3000 people registering for the session. Click here to register

U.99
As with everything else in the digital world, content marketing is constantly evolving into something bigger and better. So as marketers, we have to roll with the punches and change with it.
Content marketing tactics can be different for B2B companies from their B2C counterparts. But at the end of the day it is still all about sales. Content marketing needs to drive prospects into the top of the funnel and at the sharp end they become customers and brand advocates.
So what are the most important content marketing goals?
According to this excerpt from an infographic from infographicsdesignspro.com here are the top 5 goals for B2B. For the consumer facing brands I don't think it would be much different. Start with brand awareness and then turn that into sales.
The problem is, there is a lot of outdated information out there that doesn't really teach us anything about the future of content.
So what is the state of content marketing for 2015?
Take a look at these 7 powerful stats from Wyzowl, to find out….
1. 53% of content marketers don't measure ROI
If you're not measuring your content's ROI then how do you know you're doing it right? Content really can improve your conversions but many marketers make the mistake of creating it just because it's the 'in' thing to do.
It's important to measure your campaigns so that you continue to improve your content throughout 2015. Whether you're creating an infographic, blog, or an image on social, you need to make sure you analyse the amount of clicks, page views and social shares so you can see which content works best for your business. 
2. 70% said social media is the most effective content marketing tool
It looks like social media is here to stay and it's hardly surprising to see why. Social media is the easiest way to connect to the people that matter most – your audience. Not only is it the best way to share your content, but it's also a content creation tool in itself.
Jump on any social platform and you can source valuable content that can be shared on your channels, and used to inspire your own content. Make sure you keep using social media management platforms to curate content, schedule your own – and to learn when your audience is most engaged so you can make the most of your campaigns.
3. 40% of marketers don't have a defined content strategy
If you don't have a defined strategy in place then you're going into content marketing completely blind.
Your strategy should outline your goals so you can measure ROI, and it should also detail which content you want to create, depending on which part of the sales funnel you are targeting. This will not only help you increase your reach, but your leads and conversions too.
Content has different purposes, falling under the categories of: attract, convert, close and delight. Take a look at the graphic below from HubSpot, to see which types of content work better at which stage…
4. 80% of marketers only publish content on their website
An incredible 80% of people surveyed said they only publish content on their own website, meaning they could be missing out on reaching a wider audience.
Creating content takes a lot of time and hard, so make sure your efforts don't go to waste by not doing any outreach work. No matter what type of content you've created, there is still a huge opportunity to get other people to post it on their site – it's just a question of how you approach them.
Bloggers and influencers can help you reach a large audience, so if they are posting similar content to you, chances are they will be interested in yours. Drop them an email and tell them that you love what they do and you want to help them out at the same time…
It could look something like this:
5. Video is the most popular form of content to create
58% of content marketers surveyed, said they believe that video is the most effective marketing medium. It's pretty clear that people prefer to consume visual content ahead of text, so it makes sense that video is charging ahead in 2015 as the preferred content channel.
There are plenty of platforms that have now made it easy for brands to publish videos on the fly. Vine, Instagram and even Twitter offer video within their apps, so make sure you take advantage of this and post videos whenever you can.
Alternatively, if you want to create an explainer video that lets your audience know exactly what you can do for them, then this is also a popular route to take as it helps to engage the customer and cuts down on support queries. 
6. 76% think that content should provide actionable information
There's often a debate in content marketing about whether it should be created to purely entertain and increase brand reach, or whether it should be created to drive conversions. As I've already mentioned above, different types of content will achieve different goals, but it's clear that marketers believe actionable content is the future.
The truth is, you can still create fun content but to improve your shares, leads and conversions, you need to be telling the customer what to do next. Should they sign up for your email newsletter? Should they give you a call? Or should they share on social?
Give your customers actionable information on what they need to do once they've read your content.
7. 86% of marketers plan to spend more on content for 2015
The good news is that we know how important content is which is why we're concentrating more of our efforts – and money – on using it throughout 2015.
The future takeaway here is to create content for the sales funnel, make it relevant to your audience, and keep measuring your ROI so you can continue to improve your strategy!
What do you think?
What do you think about the state of content marketing for 2015? Are you planning any new strategies? Do you measure ROI?  Let me know in the comments below!
Guest Author: Sarah Quinn is the copywriter over at www.wyzowl.com

Listen to this post as a podcast
Missed the last Webinar? - Discover the 3 Steps to LinkedIn Mastery
We are running another one very soon!
It's at a new time that will allow those of you who were sleeping at the last one to get a look in!
Over the past couple of months I've received a ton of emails from readers asking me to share more insight in and around LinkedIn so I've decided to hold another webinar with Alex Pirouz, founder of Linkfluencer.
The first one I held a few months back was well received with over 3000 people registering for the session. Click here to register
Being a blogger means there are always 20+ things on your to–do-list.
It never ends!
Your blog ends up being like a child that you tend to, care for and protect in all ways you can.  This experience is highly rewarding, but like a child, it changes your life forever.
Blogging only a few years ago wasn't seen as that important and it was seen as a playground only for geeks to express themselves.  But today blogging has moved into being the cornerstone for content marketing, search, building trust and driving brand credibility.
The state of blogging
Here is a little snapshot in an infographic from noetic media.com on the "State of Blogging". The role of a powerful niche blogger can be significant and influential within their industry.
Blogs affect purchase decisions more than Facebook
33% of internet users say they read blogs
Blogs rank among the 5 top most trustworthy "sources"
With this blogging lifestyle (because blogging is a lifestyle) comes a few challenges; sometimes it feels like there is nothing worse in the world that could happen, but more often it's a cringing why-did-I-not-think-of-that scenario.
Let's start with the really scary blogging nightmares.
The big scary blogging nightmares!
Nightmare 1#: Losing your blog
There may be nothing worse for a blogger than to lose their entire blog. From hacks to server fails, this could be the biggest nightmare of them all.
Getting this neat app called Monitority can notify you if your server has gone down; it's the virtual lifeline to your blog, any time of day and it's free. Some bloggers prefer to back up their blog by paying experienced website protectors such as Sucuri, however as a cheaper option you can install BackupToDropbox – a free WordPress plug-in that can back up your entire site. Just make sure it's under 2GB.
Nightmare #2: Procrastination
It's the dreaded P – word; procrastination.
The longer you let procrastination take over, the harder it will be to focus. Use these two tools to drag back that concentration.
Start your week by tracking your productivity with Toggl; set yourself tasks and press start and see how much time it actually takes for you to finish. When your day comes to an end you can see in your dashboard how much time you actually spent working in focused tasks.
There is also a way to block out sites that distract you. StayFocused is free for Chrome users and by installing it you can block out high level distraction sites such as Facebook and Twitter for any period of time whilst you are recovering from this bout of procrastination.
Nightmare #3: Writers block
So you've over come procrastination? Then writers block hits you. All professional bloggers know that the key to a successful blog is to have a schedule and to keep to it. So what do you do when you have an awful day? Writing is just not coming to you and your deadline is tomorrow!
Personally I love using Portent Title Maker, just enter your subject and it'll generate a new headline and hopefully get your blogging juices flowing. It also gives you nuggets of advice why this title could be a winner.
Nightmare #4: Not enough subscribers and, its evil cousin, the unsubscribers
You're working really hard on your blog, you're planning, researching, writing and finally distributing, but the numbers are showing that people are not following your blog or even worse, unsubscribing. It's natural that some people will unsubscribe from your blog at one time or another; the point is to acquire new readers, whilst maintaining your current audience engaged by updating them regularly with relevant posts.
Acquire
One of the first things you can try is a pop up subscriber. It's like marmite; you either love it or hate it. It is known to be an effective way of getting subscribers, so why not try it out and see if it works for you. ITRO Pop Up Plugin has great features, its fully customizable and it's suitable for all, including beginners who hate code.
Maintain
If you are keen to improve your engagement with your followers, your method of sharing your posts with may need a shake up. Tools such as AWeber are a great way maintain contact with your subscribers and keep them coming back to your blog. Send out a free EBook when someone subscribes, automate follow up messages for next week and next month, and if you are a control freak like me, you will love the test emails and subscriber notifications that is included in this service.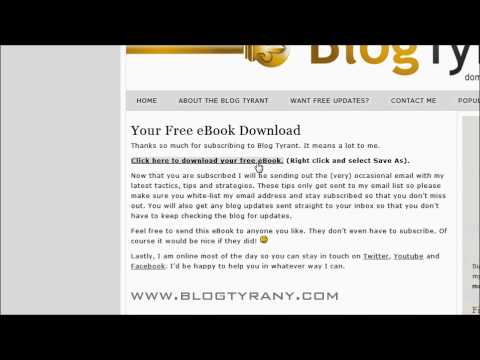 Nightmare #5: Silence
Let's face it, us bloggers are social creatures; we want to create conversations, we want to get acknowledgement and we cringe at the thought of a silent blog. To make sure your blog is lively with discussion, put in extra effort in recruit guest bloggers that will fill up any gaps you have in your writing momentum. This technique also helps you get more angles on topics in your industry, which engages a wider audience. By having guest bloggers you build a strong community of people who will refer others to your blog and encourage conversation. Guestr is a cool platform to use to find guest bloggers or pitch your ideas to others.
The "Mini-mares" that are just as valid
Nightmare #6: Copycats
When you work really hard on a post, the last thing you want to see is someone else copy-pasting your work onto their blog and claiming it for themselves. A great way of protecting your work is to disable text selection, unfortunately you need to have some CSS knowledge, or know someone who could help you. However, this WordPress plug-in, CopyProtect, will do the job for you without the need for code familiarity.
Nightmare #7: Image Copywriter
If you are like me, you might be quite protective over your images. Use TinEye to find out if your images are being used elsewhere on the web and if you have been appropriately referenced. You can also use this tool to locate the URL of any images you may have and want to use, but don't know if you have the rights to do so.
Most importantly, don't let your nightmares delay you from blog's development. Use the right tools to avoid disasters and you'll find that you'll enhance your blogging experience significantly.
Author Bio: Shirley Pattison is the community director at BlogsRelease, the press release board for bloggers worldwide. Shirley is the social media and content writing lead, and when she's not writing, you can find her reading on the latest trends in the industry. Co author Dani Finkelstein is the Co Founder of BlogsRelease and is a passionate about business, entrepreneurship and content marketing. Connect with the team on Twitter @BlogsRelease or say hi to Shirley on @ShiProjects
Listen to this post as a podcast
Want to launch your blog today? It's easier than you think!
Want to start a WordPress blog in 5 minutes?
The jeffbullas.com blog is hosted by Bluehost Web Hosting. For only $3.49 a month, Bluehost can help you set up and host your website/blog quickly and easily. Because JeffBullas.com is a Bluehost affiliate partner, my readers can visit this page to receive a 50% discount off the monthly price and a free domain name. 
Content is not a fixed resource.
This means in the age of the Facebook "News Feed" overload, marketers and businesses can implement different strategies to make their content stand out and capture the attention of Facebook users.
Actually, it's becoming a necessity to be different. Your Facebook audience, while procrastinating their commitments ahead of them, will take out a few minutes to scroll through their News Feed. Most likely, they'll skip anything uninteresting.
So with that in mind, you need to come up with content that's well worth engaging with for an extended amount of time, which leads to the question:
How can your content break through the noise?
Visual storytelling is a promising answer
Visual storytelling has been a powerful state-of-the-heart method of communication that strikes the right emotional balance with children and adults alike.
Instead of relying on a block of text, visual storytelling follows 'show, don't tell' approach which results in greater engagement, traffic, and sales.
Check out these statistics:
1. Photos and images are the most important element in optimizing social media posts. (source)
2. 93 percent of the most engaging Facebook posts include images (source)
3. Videos on Facebook are shared 12 times more than text posts and links combined (source)
As a result, integrating story-depicting visuals into the content you post on Facebook will increase consumer interactions, even if your target audience are short on time.
Visual storytelling techniques to gain Facebook traction
Getting started with this approach means having a clear vision for connecting visuals to your business strategy so that your audience remembers your memorable brand. Here are some visual storytelling tips to implement on Facebook to stand out:
1. Showcase your inner culture
An effective way to connect with your fans is to post images that give a peek into the inner culture and values of your firm. It is important to gain the trust of your customers, so showing them who you are as a company will create a more personal interaction and give customers a reason to want to choose you over competitors.
To showcase inner culture, you can post images that demonstrate employee happiness, company achievements, and things your customers are passionate about (eco-friendliness, charity, and social responsibilities, among others). Below is an example:
The Home Depot shared this image on its Facebook page showcasing their social responsibility and support for the vets.
2. Let a mascot be your spokesperson
Mascots can do wonders on Facebook. They will give a face and a personality to your brand, and be the figure that customers can relate to than a bunch of brand logos. Also, a mascot is nearly always the option if your brand's target audience includes children.
Apart from encouraging the audience to engage, the right mascot can push your brand beyond social. According to a study, fictional characters are even more effective at creating a social media buzz than celebrities.
Aflac Duck's Facebook presence is a great example. Being one of the most active figures on Facebook, the mascot shares a wide range of content and communicates with the company's audience:
Aflac Duck successfully transitioned from television to social media, and has gained over 600,000 fans.
3. Use audience-generated content
Let your audience tell your brand's story by encouraging them to submit content. Posting fan-generated content on Facebook will not only allow you show appreciation, it will lead to a deeper connection between the company and its customers.
Show your fans you appreciate their engagement by sharing their submissions and tagging them. Your customers will be happy to see your brand reciprocating their input, which should get them talking. The word-of-mouth promotion resonates well with other people.
Starbucks frequently applies this tactic on its Facebook page:
When the brand shared a photo of a Starbucks cup designed by a customer, it generated a massive response from the Starbucks' Facebook community with over 80,000 likes, 1,400 shares and 350 comments.
4. Bring out the protagonist
Share reviews and testimonials from those benefitting from your brand, and share with your audience the impact your brand has had on the lives of people around the world. This will make them more inclined to be involved with you in the future.
Positive nostalgia sparks true emotions. Showing how you started, the difficulties you have overcome and how you've changed lives with your product or service will make your audience proud to be related to you and all the effort you've made over the years.
A great example of this is the content on Kiva's Facebook page:
This post highlights how an individual received Kiva's green loan to start a hairdressing venture in Mongolia. Not only the green loan helped her start a business, but also reduce her carbon footprint by helping her gain electricity through solar panel kits, reducing health problems and pollution in return.
5. Leverage the power of videos
Videos can be used for impactful storytelling in a way that even images can't match. 8/10 most shared content on Facebook last year included some form of video.
Translating stories into videos can even seem like mini-blockbuster movies that people love to share and comment upon. The action on the screen shows audience exactly how they will benefit, which will likely inspire, motivate, and excite your audience.
Samsung often shares company insider and hands-on product demonstration videos on its Facebook page:
Most of their video posts receive a lot of engagement.
Understanding how you use visuals to portray your brand's story will add a new dimension to your marketing mix. With these tips at your disposal, you'll be able to connect more deeply with your audience and drive more traffic to your Facebook page.
Guest Author: Massimo Chieruzzi is the CEO & founder of AdEspresso, a Facebook ads optimization solution for SMBs. Even tho' he works in the advertising business he loves SEO & Inbound marketing and personally writes most of the contents of their Facebook Ads Academy. 
Listen to this post as a podcast
Missed the last Webinar? - Discover the 3 Steps to LinkedIn Mastery
Don't worry, we are running another one very soon!
It's at a new time that will allow those of you who were sleeping at the last one to get a look in!
Over the past couple of months I've received a ton of emails from readers asking me to share more insight in and around LinkedIn so I've decided to hold another webinar with Alex Pirouz, founder of Linkfluencer.
The first one I held a few months back was well received with over 3000 people registering for the session. Click here to register
The success of your content marketing strategy depends on the nature of your content. If your content is good and by good I mean straight out of the top drawer, it will bolster your content marketing efforts. On the other hand, if it is fairly ordinary, your inbound marketing campaign will fall apart faster than you realize.
If you are a part of the 77% B2C or 86% B2B organizations using content marketing to boost brand growth, you must make a concerted attempt to come up with high quality content that not only disseminates useful information but also does so in a manner that is engaging and arresting.
EPIC content marketing
A NewsCred study reveals that a mammoth 62% of millennials say their online loyalty towards a brand is driven by online content. While the figure is great news for content marketers, what you must realize is you can't push any content to the target audience and expect it to deliver returns in the form of brand loyalty, reputation building, lead generation and brand awareness.
What works, is EPIC content. I am pretty sure you must have heard of the phrase EPIC content before. Saying this is the sort of content that strengthens content marketing is an understatement. It does much more than just shore up your campaign; it essentially reinforces your brand image.
Characteristics of Epic Content:
It earns a lot of shares.
It offers actionable information.
It is exhaustive.
It has a long shelf life.
It delivers sustainable results for the long term.
It differentiates the brand as a thought leader in the niche.
It develops trust and credibility for your business.
While there is no doubt, EPIC content works every single time, the problem is many businesses are finding it difficult to consistently produce the kind of content that has marketing merit. So how do you produce EPIC content that delivers on your branding expectations?
While it is difficult to come up with such content all the time, you could break down your content production process into a series of steps, for smoothing your journey towards epic content.
Content marketing facts and figures
Still need some convincing on the importance of epic content marketing. Here are some content marketing facts and figures from Visual.ly to highlight the role of content on a social web.
$135 billion was spent on digital marketing content in 2014
78% of CMO's think custom content is the future of marketing
65% of your audience are "visual learners"
Here are seven steps that will take you closer to your goal:
1. Brainstorming a.k.a Ideation
The first step is to gather ideas for your content. While this step might sound like a no-brainer, it is imperative you follow a structured ideation process to get your hands on the right ideas.
Preparation
The groundwork for an epic post needs to be laid over the course of many days, even weeks. In order to prepare for the ideation process, you must ask your team to have a handle on the pulse of your target audience and niche at all times. This can only happen if you and your content team keep abreast of the latest happenings in the niche. Follow thought leaders, keep track of the latest news, trawl through discussion forums, and hunt on social media; basically make every attempt to know all developments in your domain and the kind of information your target audience is looking for.
Draft ideas
On the basis of your preparation, make a list of ideas that are perfect for coming up with exhaustive content relevant to your niche. They're plenty of tools you can use to zero in on ideas you think will work for your audience.
Curate ideas
Say you have come up with a list of ten ideas that you feel worthy of follow up. Excellent! Now you need to curate these, to focus on only those ideas you are pretty sure will translate into a fantastic piece of content.
Finalize ideas
Once you are done with ideas curation, you'll be left with 3-4 ideas that have epic content written all over them. Pick one and save all others in your ideas bank for future reference and use.
2. Research
Buffer's come up with a seminal post on content marketing research for a blog post. It is also a perfect example of an epic post that offers comprehensive information on the subject of research. It is a must read.
You've to tap into various sources to get your hands on the facts and figures you're looking for, that will help you support the points you'll be making in the content piece. Surveys, infographics, podcasts, videos, news sites, forums, magazines etc. are ideal sources for research.
I've talked about 'preparation' earlier; revisit the sources you used for coming up with ideas. This helps you look at research through the 'idea prism'. It allows you to focus and gives direction to your research.
Collate this research, and make it easily accessible and consumable.
3. Define content format
Once you are done, identify the content format that will help you maximize potential of your content ideas, associated research, and understanding of the topic. Also, choose the format keeping audience preferences in mind and whether the format will allow you to do full justice to your idea.
There are two aspects of choosing the right content format that you need to consider. The first is your comfort factor with the format, for e.g. if you've chosen to create an infographic, you must be able to create one with very little difficulty.
Second, you need to identify content formats that have proven efficacy backing them up. Think of it as a fine balancing act you must perform keeping different variables in mind.
4. Defining content structure
This is one of the mission critical steps of the process. You must create a content wireframe that lists all important points you want to cover and also their flow. This ensures you don't forget mentioning anything that is absolutely crucial for making an impression on the target audience. While creating the structure of your content, keep your research in mind and make key data a part of this wireframe. Again, this guarantees you don't leave any important bit out of your content.
The structure of your content depends on the format you pick. The structure of a blog post will be markedly different from that of a video.
5. The brass tacks – creation
Whether it's a blog post, an infographic, a video or something else, you should come up with attention-grabbing titles for your content piece. Your titles must be click-worthy and searchable; this sets the stage for content virality.
Short, focused titles work big time; they must lay out the content's deliverables clearly. Users must know how taking a look at your content will benefit them.
Once, you've got the title out of the way, start the actual process of content creation. This content must justify the title you've come up with.
You already have a structure; the broad contours of the content are already in place. All you need to do is start fleshing out the pointers. Fill in the details.
Let's say you want to write a blog post. The idea is to think of your post as a project and break it down into small, achievable milestones. Build your post, word by word, sentence by sentence and paragraph by paragraph. Think of each pointer you want to flesh out in the article as a separate task. This way, you not only will do justice to each and every pointer but also not get overwhelmed with the job on hand.
Something else you must keep in mind is that EPIC content should be written with confidence. The reader must believe that the writer knows what he/she is talking about. A confident and assertive article backed by the writer's strength of conviction, real world examples and data citations from reputed sources, is infused with credibility. This is the kind of write up readers trust, gain from and share with their friends and followers.
The basic process for content creation remains true for all formats. The whole idea is to make valid arguments in support of your opinion on suggestions made in your content.
6. Testing
The next step is to test your content. Make sure people who are invested in its success take a good look at it. It's important to get their feedback and make suggested improvements. Prepare a questionnaire for these "testers" and ask them to fill it once they are done going through your content. Ask them whether:
The content was readable.
The user flow was spot on.
They understood the points you were trying to make.
The content went off-kilter at any point of time.
This content added value.
They will share this content with their friends and followers.
There was something about the content they didn't like.
You get the drift. Ask questions that will give you a very clear idea about the effectiveness of your content and help make changes to it if you've got negative feedback about certain portions.
7. Refine
The final step in the process is to just look away from the content piece for some time. Wait for a day or two and take a look at it again.
Can you improve it further?
Remember, you've already made the changes that people suggested you make. But you still might come across a sentence or two that you want to change or add a source that you believe substantiates a point you've made.
Keep refining the article until you are absolutely sure it is perfect and meets the standards demanded by EPIC content.
That's it. Done! What you have in front of you now is content that will make your brand proud. It's the kind of content that is EPIC in every sense of the word!
Author Bio: Michael Georgiou is the CMO and Co-founder at Imaginovation, a web design & mobile apps development firm in Raleigh, NC. He's a dynamic business professional and entrepreneurial guru with proven success in creative strategy, online branding, project management, and communication projects in both the public and private sectors.
Listen to this post as a podcast
Missed the last Webinar? - Discover the 3 Steps to LinkedIn Mastery
Don't worry, we are running another one very soon!
It's at a new time that will allow those of you who were sleeping at the last one to get a look in!
Over the past couple of months I've received a ton of emails from readers asking me to share more insight in and around LinkedIn so I've decided to hold another webinar with Alex Pirouz, founder of Linkfluencer.
The first one I held a few months back was well received with over 3000 people registering for the session. Click here to register
Diggin' this content? Sign up for updates... it's FREE!