Speaking
Jeff Bullas is a speaker, consultant and an internationally recognized marketing blogger who presents keynote speeches and participates on expert panels on digital marketing including social media.
Achievements include:
The focus of his Keynote presentations and speeches is helping personal and company brands to understand how to participate, engage and optimize their online presence in a digital world.
Click HERE to contact Jeff
Testimonials
Here is what they said.
Ryan Bonnici – Head of Marketing – Salesforce ExactTarget – Asia Pacific
"Jeff played an inspiring role in an educational event program we put together for our most important clients at Salesforce. He demonstrated the value of lifecycle digital marketing and received stellar reviews post-event. An absolute pleasure to work with!"
Mark Schaefer, the CEO and founder of BusinessGrow.com
"I was honored to host Jeff Bullas for his first-ever US speaking engagement and he was one of our most popular speakers at "Social Slam"– a tremendous hit. Jeff has a very practical, accessible style that resonates with an audience. He is a natural teacher and storyteller!"
Phillipa Spork, Director of Blue Sky Engagement
"I needed an engaging guest speaker to kick off a series of thought leadership breakfasts for one of my clients. Being the first event in an ongoing seminar series, our first speaker had to engage, and absolutely had to deliver value for our audience! We wanted them to leave the event impressed, and already looking forward to the next one. We decided to approach Jeff Bullas to kick it off, with a talk on navigating social media in today's complex business environment.
Jeff not only asked all of the right questions beforehand about the audience and what they were likely to be interested in, but also prepared an engaging presentation that was highly visual, full of real life examples, provided absolute clarity around the key issues, and importantly, he stuck to the timeline provided. The event ran overtime due only to the large number of questions from the floor. 
I would highly recommend Jeff Bullas as an engaging and dynamic public speaker whose content and expertise is second to none!
Craig Badings, Partner, Cannings Corporate Communications.
"Jeff Bullas is a rare kind of speaker. Yes he is passionate about social media. Yes he is a global leader on the topic…but more importantly he gives a helluva lot away for free. We've all been to those conferences and master classes where you sense the presenter is holding back some of the magic, some of the key stuff – much like the chef who gives you their favourite recipe but leaves out an important ingredient – not Jeff. Jeff gives until it hurts and then gives more. If you want deep insights, heaps of value and someone who is an expert on the topic of social media I couldn't recommend Jeff more highly."
Speaking Events
Topics include
Social Media Marketing For Business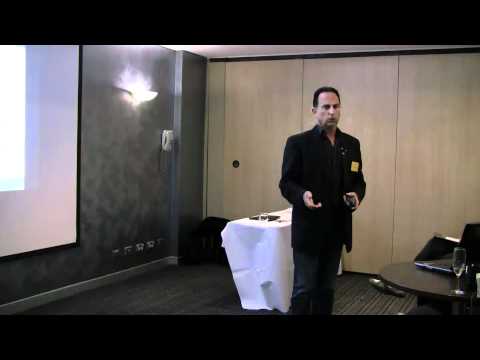 How To Use Social Media To Market Major Events
How to Use Social Media To Market Your Brand Globally
He understands the impact the web is producing for marketing professionals and companies as they market their brand in a world that continues to move online at a frenetic pace.
Jeff can speak on most marketing topics that involve "New Media" including social media and trends in a digital world.
Some of his past engagements:
Click HERE to contact Jeff
Recent Blog Posts
Creating content can be an ongoing challenge for startups. Content marketing provides a platform for us to show off our expertise, but it takes a […]
To be honest I am disillusioned. Social media offered a promise that was so compelling in 2008 that I was hooked at first look. The potential […]